AKA is undoubtedly one of the biggest hip hop artists in South Africa. The platinum-selling musician has won several awards but his rise to fame has come with a lot of good and bad attention, a lot of haters and a lot of ladies.


AKA & The M-Word
It's no secret that AKA and Cassper Nyovest are not the best of friends and niether one of them, makes a point to hide it. But fans felt that the SupaMega took their beef a step too far.
A few days earlier in the week,
AKA said he wants his arch-rival Cassper, in a boxing ring
so that they can settle their feud. This has since set Twitter ablaze and AKA has been throwing jabs at Cassper since.
AKA even dragged Cassper's parents into their beef and dissed Cassper,
saying his dick is small.

And when you thought the two of them couldn't get any more petty- AKA called Cassper out his name by calling the derogatory word for a homosexual man in South Africa.
All fans and followers of the beef between AKA and Cassper have reacted to the insult which got
AKA to apologize
about using the word via Twitter.
Also Read:
AKA VS Cassper; Who Has The Killer Instinct?
AKA's Crowd Surfing Fail
In a video that was making the rounds earlier this month on social media, AKA can be seen diving into the crowd - only to receive quite a lukewarm reception, as some members of the crowd just looked at him land on the ground- ouch!
The Megacy did say that although "sh*t happens'
he will trying his hand at crowd surfing again.
AKA and DJ Zinhle
AKA's romance with DJ Zinhle
was one of the most drama-filled relationships in Mzansi history. The couple met in Botswana in 2012. They had previously chatted on Instagram and sparks flew when they bumped into each other at a gig. DJ Zinhle confirmed in February 2015 that she was expecting their first child together. She gave birth in July that year. Two months after welcoming their daughter into the world, Zinhle revealed in a shocking post that she was no longer with AKA after finding out he cheated on her with Bonang Matheba. Zinhle claimed the affair began while she was pregnant.
AKA and Bonang
The start of AKA and
Bonang Matheba
's relationship was controversial. Their romance started as a love triangle. DJ Zinhle put them on blast but both denied the cheating rumours at first. Bonang even went as far as threatening to take legal action against DJ Zinhle for claiming they had an affair. The cheating rumours turned out to be true, with AKA confessing in 2018 that what they did to Zinhle was wrong.
"The start of my relationship (with Bonang) was painful because at the time I was in a relationship with my baby mama. And she was pregnant — what we put her through was wrong. And I've apologised for that. And I'm sorry for that. And maybe she (Bonang) will apologise for it one day as well," he told Anele Mdoda on Real Talk.


AKA and Bonang dated from 2015 until late 2017.
AKA cheated on Bonang
AKA was accused of cheating on Bonang Matheba during their two-year relationship. In September 2017, a tabloid claimed the rapper was seen getting cosy with a woman named Nicole Nyaba at the Hard Rock Cafe in Sandton. They both denied the rumours, with AKA offering a reward to anyone who could produce evidence of their alleged make-out session.


"R100 000 reward for anyone with a picture of Nicole Nyaba at Hard Rock Cafe on the night mentioned in that article…. Think about it. Y'all think I would take someone I was cheating with to my own companies event? IN PUBLIC??? Are you stupid?!" he wrote in two separate tweets on September 24. The posts have since been deleted.
AKA and Nicole Nyaba
Rumours about AKA and Nicole Nyaba's alleged romance continued long after the rapper broke up with Bonang. Nicole is a video vixen and has been spotted at several music industry events in the past. She shared pictures in July 2018 that showed her sitting in a house that looked a lot like AKA's Bryanston mansion. Nicole played coy at first but revealed all about their relationship. She described AKA as an "amazing boyfriend" in a 2018 interview.


Nicole claimed they were living together at one point. They allegedly parted ways after having a big fight during the Durban July weekend. AKA was spotted with his ex-girlfriend DJ Zinhle shortly after.
AKA & His New Bae
AKA's Awards
AKA took home the 'Best Male Artist' award at the 2012 South African Music Awards (SAMAs) and 'Best Male Southern Africa' at the 2014 African Muzik Magazine Awards.


The rapper has also received nominations at the MTV Europe Music Awards and the BET Awards.


He won 'Favourite SA Star' at the 2019 Nickelodeon Kids Choice award.
In 2019, AKA became the fourth South African to feature on a Comedy Central Roast. 'Sushi King' Kenny Kunene, Steve Hofmeyrand Somizi Mhlongo have also been "roasted".


AKA Age
AKA was born on January 28, 1988, in Cape Town, Western Cape. He celebrated his 31st birthday in 2019 by dropping the video for his hit song,
Jika
ft. Yanga Chief. The video was watched more than 100 000 times within 24 hours of its release. It has been viewed over three million times since then.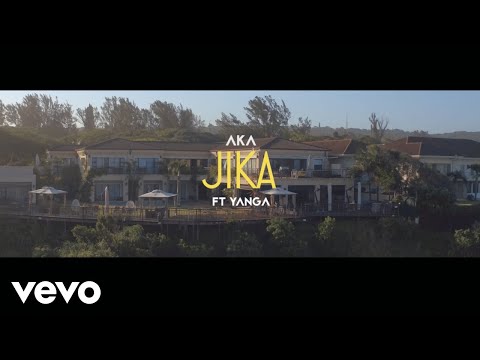 AKA Real Name
AKA's real name is Kiernan Jarryd Forbes. He told SA Hip Hop magazine in 2016 that he chose his stage name because he is a jack of all trades. "I'm a producer a.k.a songwriter a.k.a performer and so on and so on," he said.


The rapper revealed in 2019 that he was considering changing his stage name. One of the top contenders for his new moniker was King Forbes.


"I just feel like "AKA" had a good run and it was dope while it lasted but it doesn't "fit" me anymore. Plus it's super hard to google 🇬🇧🇺🇸 ... PLUS my dad named me "KIERNAN" after an [Italian] rugby player," he tweeted.
He still goes by the name AKA. His fans also call him Supa Mega.


AKA's Career
AKA grew up in Mitchell's Plain with his grandmother. He attended Holy Cross Convent primary school. In 1995, he moved to Johannesburg to live with his mother, Lynne Forbes, who worked as a teacher. His father worked for an insurance company. While in Johannesburg, AKA attended Greenside Primary School and St. John's College.
AKA started rapping when he was a teenager. He was part of a hip-hop group called Entity. Vice Versa & Greyhound were also part of the group. Entity's hit singles include
First Gear
and
Touch & Go
. The trio met in high school in 2004. They released their debut album,
Royal School of Hip hop
, in 2005. The album was produced by fellow rapper Slikour. Entity received a nomination at the 2005 KORA Awards in the 'Best African Hip Hop' category.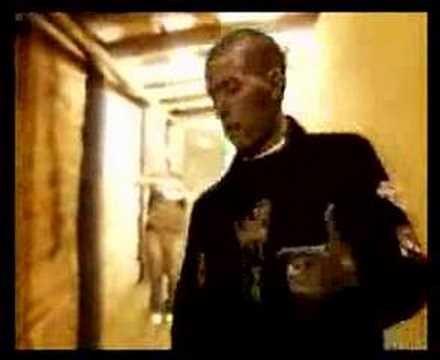 Entity called it quits in 2006. AKA went on study sound engineering. He later formed a production company with Buks and Kamza called The Ivy League.


AKA got his first big break as a solo artist in 2009 when he released Do It, Problems and In My Walk.


His debut album, Altar Ego (2011) helped cement his place as one of the "baddest" rappers in SA. The album won 'Best Newcomer', 'Best Hip Hop' and' Best Produced Album' at the Metro FM Music Awards.


As of October 2019, AKA has released three other albums - Levels (2014), Be Careful What You Wish For with Anati (2017) and Touch My Blood (2018).


AKA has made a lot of noise in the industry and not just because of his music. He has had beefs with Cassper Nyovest and Anatii (they have since made up).
AKA addressed his beefs
in a series of tweets on Twitter in 2019.
"People cry about unity in SA Hip Hop but it's all bulls**t ... they THRIVE off negativity. They LOVE it," he wrote.
AKA's Songs
AKA has released several hits including Run Jozi ft K.O, Congratulate, Baddest, Fela in Versace and Don't Forget to Pray featuring Anatii.


AKA collaborated with Nigerian superstar
Burna Boy
on the smash hit,
All Eyes On Me
. Da L.E.S and JR also featured on the song.
In September 2019, Riky Rick shared a snippet of his latest song with AKA. The track was produced by DJ Tira.
AKA also shared snippets of his latest songs on Twitter. The tracks are expected to feature in his next album. AKA described his upcoming offering as "fire".
It's unclear when the album will drop but his fans can expect "1 billion features".


"Of course I'm gonna get my OGs and favs on the album. But I wanna get Emtee, Nasty, Shane, Flame, Hash, Ason, Willy Cardiac, Reece, Babyface Dean, J Molly, etc. Sorry if I left out a few names as well," he tweeted.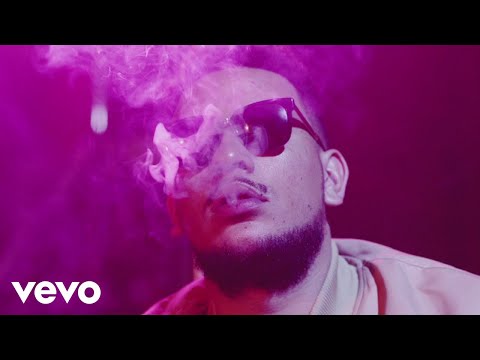 AKA Daughter
AKA has a daughter named Kairo Owethu Forbes with his on-again girlfriend DJ Zinhle. She was born on July 8, 2015. AKA and Kairo appeared on the cover of Hype magazine in 2017. It was Kairo's first magazine cover. The tot is just as famous as her parents. Kairo has her own Instagram page with more than 680 000 followers.


During an interview on Metro FM in 2018, AKA talked about how fatherhood changed him.


"I am loving fatherhood. It is the greatest thing that has happened to me. I am so chilled. I am so patient. I count my words now. I am not as angry as I used to be," he said.
AKA Cars
AKA has an impressive car collection. He currently drives a BMW i8 eDrive coupe worth over R1.3 million. He is a big fan of the brand and also owns a BMW X6M.
AKA net worth 2018
AKA's exact net worth is unknown but he is believed to be worth millions. A 2018 report claimed AKA's net worth is around R155 million. The rapper rubbished the claims in a tweet.


"155m … where do you guys get this info," AKA tweeted. He added that he wished he had that kind of money.


AKA's net worth was R6.6 million in 2015.


The rapper has made a lot of money from his multi-platinum selling singles and album sales. He reportedly charges over R100 000 per performance.


AKA signed a seven-figure deal with Reebok in 2017. He is also a Cruz Vodka ambassador and has his own watermelon flavour.

AKA started his own media company, Beam Group, in 2017. The business has since closed its doors.