AKA
has been very "youth friendly" in 2019. Not only is he about to embark on an entire musical tour for the younger members of his fanbase, he has also done his part to assist protesting students. Now he's taken a moment to share some of his ambitions for his daughter.
The
"Touch My Blood"
rapper took to Twitter recently to reveal that he had been thinking about what line of work he would like to see his daughter enter when she's older. We were intrigued to learn that he wants to see her thrive in Tennis. In fact, he went as far as revealing that it's an ambition that both he and his father share:
Many people in his replies could relate to his desire, and why not? Tennis is an extremely lucrative sport and if you are talented enough to go professional, there can be some good money to be earned with average career earnings for a pro being something in the region of R4 million. If she was to reach Serena levels, that could easily be R400 million!
However,
AKA's
fear might actually come true. It looks as if the music bug has already bitten Kairo. Here's a snap from
DJ Zinhle's Instagram page: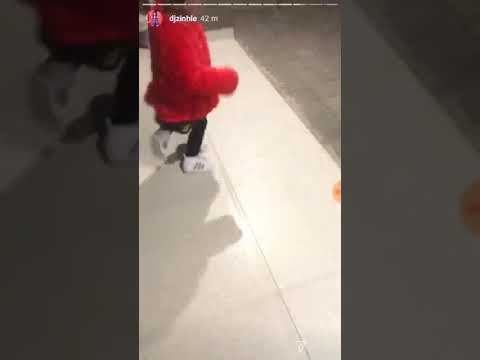 Which career do you think she should lean towards? Music or Tennis?
Sign Up now to be able to watch the #RoastofAKA for free in March. Compact subscribers who sign up for Showmax will be able to watch the uncensored version from the 12th of March. Find out more
here
.

Read More:
Kairo's Message To Her Dad.
Main Image Credit: Instagram/akaworldwide