Wow! Where did all the time go? Do you remember when Mbali Mlothswa was excited about her first pergnacy?
The actress, who is carrying her second child, seems to have done a great job raising her son Anesu, with the help of her husband Black Coffee, of course.
The young boy, who's about to become a big brother, recently graduated and made his famous daddy very proud.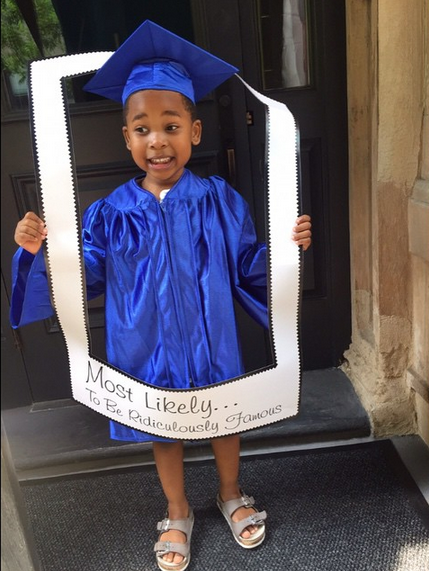 The DJ also shared a cute video of little Anesu trying to stop a taxi on the busy streets of New York. This has to be the cutest thing we've seen in a while. 
Watch the video below.