Boity got herself a brand new Mercedes-Benz!
The actress and television host, who turned 25 in April, got this ride as a birthday gift to herself. The Club 808 presenter shared a picture of her new car on Instagram with the caption: "And here we have Angelina. A delayed 25th birthday gift to myself. I'm so excited for the rest of the blessings that God has waiting for me this year!! Whooooopy!...."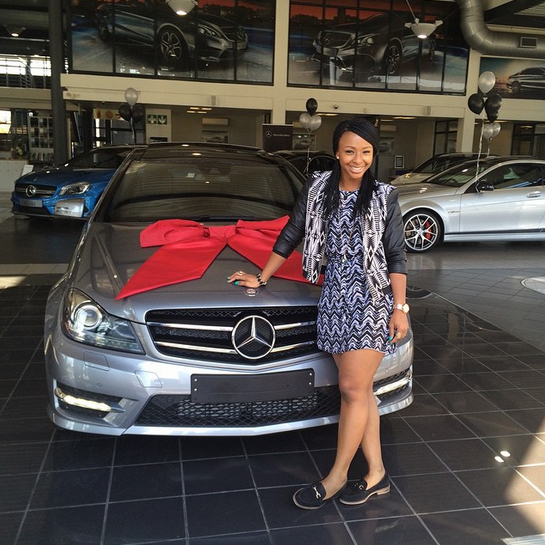 Doesn't this remind you of the time when Bonang got that stunning car for herself as a Valentine's Day gift? These girls are so inspiring!
Well done, Boity.