By now, we are all slowly starting to accept
that Boity is like serious about this rap thing.
With 2 fan approved bangers below her belt already with
"Ba Kae"
and
"Wuz Dat" featuring Nasty C
, she set her sights on taking over the continent!
Boity posted this look a while ago and most people thought it was just another photoshoot but as it turns out (and how we struggled to keep this secret), it was a teaser!
A few months ago, much unknown to most of the South African public, Boity was actually in Kenya as a contestant on Coke Studio Africa. The show brings together the continent's best artists to create the freshest and most memorable music. Our local "it" girl collaborated in the show's first ever all-female song alongside fellow African rappers - Lioness from Namibia and Nazizi from Kenya. Fans have been hyped since it aired.
As it turn out, they won the competition and as a prize got to shoot the music video for "Switch It Up" right here in Johannesburg!
Haven't seen it yet? Well..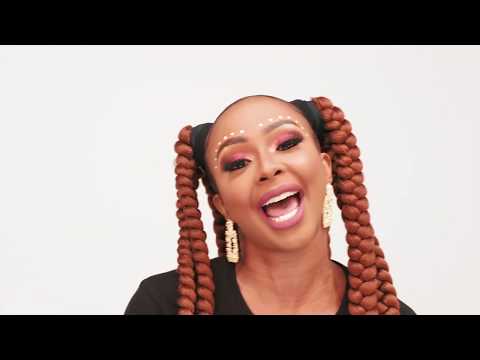 The Director, Thandie Lottering, wanted to create a visual that spoke to powerful African women. The creative team behind the video also included the
SAFTAs nominated stylist
,
Honey Makwakwa
, who came up with Boity, Nazizi and Lioness' looks on set! "As the Stylist I took it as an opportunity to incorporate iconic symbolism of the countries each of these artists represent." shared Honey. "I wanted to bring the same youthful energy to the fashion - that the artists bring to the storytelling heritage that they honor through their craft". And that she did.. I mean they all look amazing!
Swipe through or gallery of behind the scenes photos from the fun had on set!
Read more: Boity's fans react to Ba Kae!
main image credit: Shen Scott, Zalebs