The 90th Comrades Marathon kicked off in the early hours of Sunday morning (31 May) between Durban and Pietermaritzburg and as the runners prepared themselves for one of the most difficult yet gratifying races of the year, celebrities such as Minnie Dlamini and Hlubi Mboya also prepped themselves for the long journey ahead.
Locked and loaded, Minnie Dlamini and her SABC sports team shared some early morning pictures.
Minnie looks like she's having so much fun in this picture - she isn't even feeling the cold.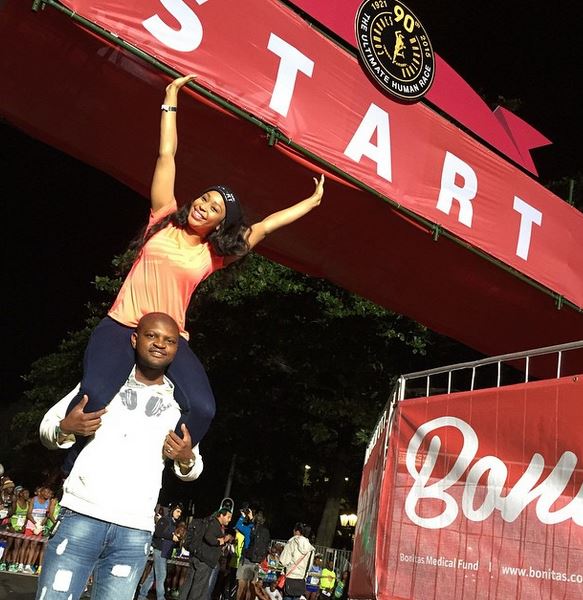 To show how serious Minnie is about this entire race, she even had a custom-made kit for the race. It would be cool to see Minnie run the race in the future though, another achievement to be added in her long list of successes. Come on Minnie, join the race next year!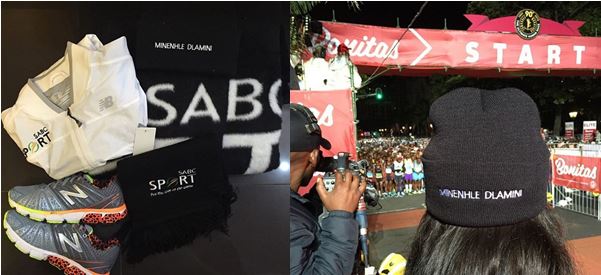 Rhythm City actress and fitness junky, Hlubi Mboya, who was part of the Redbull Wingz for Life race earlier on in the month of May, has sent out an inspirational message to all the runners. Hopefully they saw this message before heading out in the cold for the run.
Hey, has anyone spotted Kabelo Mabalane on the road yet? We also would like to wish all the runners the best of luck in Sunday's race. Don't give up until you see that finish line, crawl towards it if you have too.