In 2015, besides pushing her hustle as a singer, Chomee juggled her marketing degree. The 999 musician last year buried herself in her books for her marketing assignments and it seems like the singer is still continuing her studying hustle.
After graduating in 2012, doing her marketing research in 2015, Chomee is back for more knowledge in 2016.
She hinted on her Instagram account that she's starting another studying venture this year and is ready to burn the midnight oil for her education.
It's always great to see entertainment personalities give their professional career the back seat to pursue her studies. A leading example for younger people to put their studies first.
Chomee is amongst a number of entertainment personalities who have taken their schooling career seriously.
In 2015, rapper and former TV personality, Pysfo, wrapped up his final Business Management paper.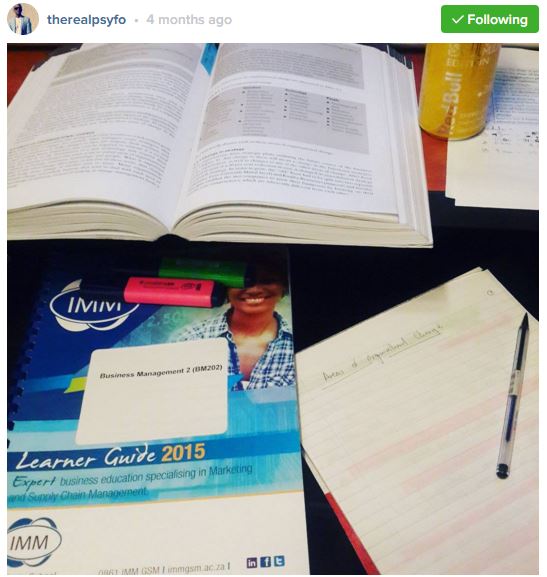 See, kids. Just because you see some of these celebrities in the most lit parties in the city, or popping champagne in music videos and living la vida loca, when the camera lights are off and the music is turned off it's back to business and back to the books for some of them.
Image Credit: Instagram