There has been a lot of
reshuffling at our radio stations
lately. It's difficult to keep up with to be honest. And now we find out that while
one radio legend is returning
, we have one on her way out...
After her incredible 14 years at SABC radio,
Criselda Dudumashe
has announced that this will be her last week on our airwaves. The SAfm presenter shared with fans on Monday that she will be leaving her current position.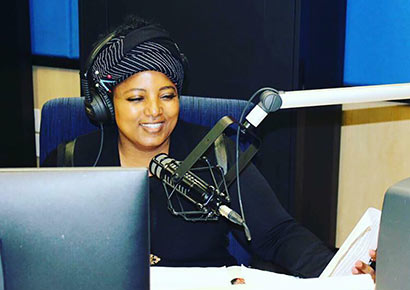 It has not been an easy journey for the radio personality and activist, with her having landed in hot water with the SABC executives multiple times. Most recently, in September 2017 she was taken off the air over comments she made about former Deputy Minister of Higher Education'
Mduduzi Manana,
after him assaulting three women outside a Johannesburg bar trended on social media. Criselda seemed to defend Manana, but later apologized for her actions. She returned 4 months later in January 2018 after the SABC conducted an investigation.
Since then, Criselda has been relatively well behaved so her exit comes as a shock for so many of her listeners. "I've learnt that Life is too short and far too precious to waste time going through the safe motions that distract us from what will really bring us joy." explained Criselda via instagram. Clearly this is a decision she's been sitting with for a while.
But don't start feeling bad for her now. Criselda is definitely a woman who always has a plan. The reason she is leaving is to explore other opportunities in her career. "It's time for my next. I'm very excited about my next assignment. Legends don't do goodbyes they do nexts. I'm ready," she shared. We can't wait to see what her next move is.
Read more: Criselda dropped the case!
Main Image credit: SAfm