The countdown to
Love, the Sex Expo
is around the corner - it promises to be the hottest event of the South African summer, I mean, there is a guy who paints with his penis right? Not to mention a few special events that will definitely bring the heat - so before you arch your back and point your toes in excitement we thought we'd get things warmed up with a game of guess who foreplay?
Now, let us be clear - we are not guaranteeing an appearance from any of these ZAlebs but one of them once said:
"I like him on top, he must do all the work. [Laughs]"
Now any woman who said that, well we wouldn't be surprised at all if they actually did show up for the event - now, there is one thing we can guarantee about February 6th - we will be there and what's better,
you have the chance to come along with us for free
for every bump, grind and oh my goodness moment.
So without further ado, here are a few of our favorite folks who we definitely could see show up at the event.
1.
DJ Fresh
He might be a teddy bear with an infectious laugh but he has always been open to talking about everything and anything (and we mean, anything).
He told
Drum Magazine that sex is important in relationships
.
"It's all about great communication. Being open with each other even if it's with stuff that the other partner may find uncomfortable to hear. It's also about great sex. People who say sex is overrated are not doing it properly!"
So who knows, even the teddy bears have whips and chains in their closets to keep things spicy and interesting after sunset.


2. Dr. Tlaleng
Not only is she a doctor but she's also the author of the book,
A Guide to Sexual Health & Pleasure.
She's cracking the whip on sex faux pas and other myths. She's urging women and men to join her in what she calls the...
#PleasureRevolution
She wrote in her book:
"Sex... a spiritual conversation, an exchange of energy given by God to empower each other & reproduce. Not all of us know & understand the true meaning and need for intimacy."
So if you want to sneak out with us on Thursday February 6th and need an excuse for work, just tell them Dr. Tlaleng said you had to go, doctor's orders, can't be ignored.... see you there.
3.
Ntsiki Mazwai
Not only is this poet and media personality super controversial but she
confessed to not being intimate last year
on Twitter.
Luckily for her,
Love, the Sex Expo
offers plenty of tools (and toys) at the various workshops and stands at the expo...because, knowledge is power.
4.
Zodwa Wabantu

This outspoken personality has never been shy when
talking about her sex life
so of course it wouldn't be strange to spot her and her boy toy boyfriend, spicing things up at this year's expo.
5.
Moonchild Sanelly
This muso is all about self love, twerk videos and flashing us a couple of her nudes, every full moon.
She would be the perfect guest for
Love, the Sex Expo
. In an interview on Metro FM, she was quoted saying that she wanted to
create a line of sex toys and had dreams of opening up an adult club
. 2020 might be the year to turn this fantasy into a reality.
5.
Somizi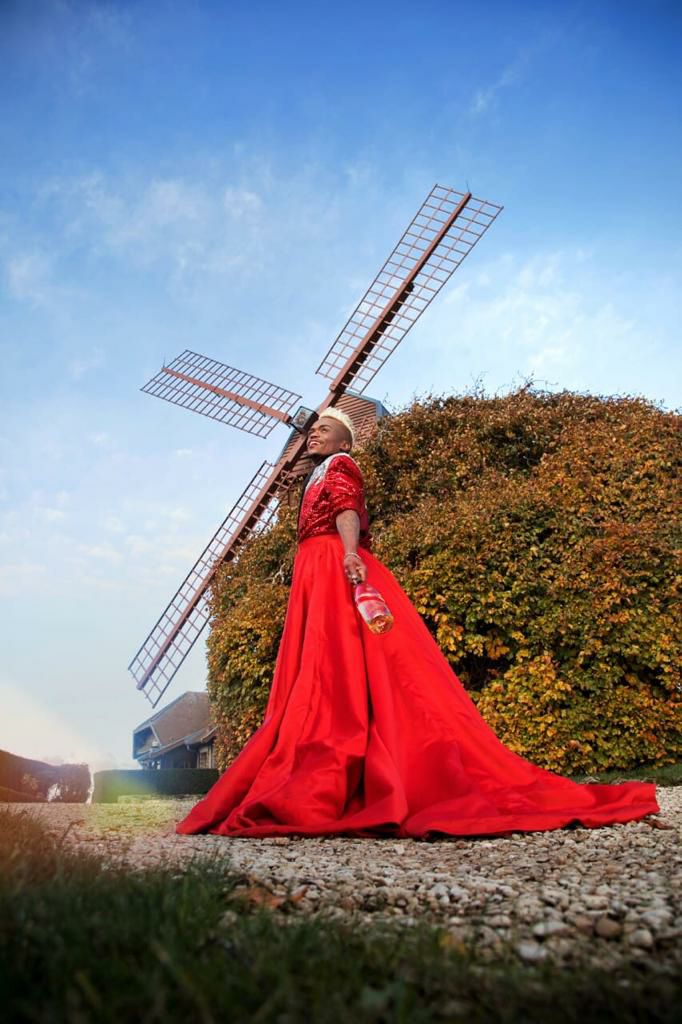 The choreographer, actor, reality television star and Idols judge would be a fabulous addition to the Love, The Sex Expo extravaganza. He's getting
remarried and planning his white wedding
to his husband
Mohale
, so the expo would be the perfect opportunity to look for
bachelor party
entertainment and honeymoon extra murals.
6.
Pinky Girl
She is a fan favourite among the people of Mzansi on the reality television show,
Being Bonang
. However, underneath her classy, calm and quiet demeanor, Pinky Girl has been known to say a few shocking things.
Remember the time when she told us what
her favourite sex position was
?
"I like him on top, he must do all the work. [Laughs]"
Looks like Pinky Girl doesn't kiss and tell...but it seems she might ---- and tell...
7.
Lillian Dube
How can we leave actress Lillian Dube off the VIP list of
Love, the Sex Expo
attendees? In fact, she really should receive some sort of award from the organizers in our opinion.
Madame Dube has said a lot of raunchy things about
sex
and
the female anatomy
, so much so, that it almost got
her fired from one of her acting jobs.
But
Love, the Sex Expo
is not about being shamed for being a sex positive individual, it's all about embracing it. So, we commend the legendary Lillian Dube and her seven vibrators (yes, seven) for opening us up to new levels of sex positivity and communication.
We're taking a queue from all these celebrities and we're owning our sexuality this year and heading over to the
Love, the Sex Expo
on the 6th of February but we'd love your company - so join us.
HERE'S HOW YOU CAN JOIN ZALEBS AT LOVE, THE SEX EXPO:

We have a lucky giveaway for you to strike it hot and sexxxy at the sexiest event on your social calendar.
To enter and win, simply WhatsApp message us on 076 407 7867 leave us a sexy emoji with the hashtag # LOVESEXEXPO
For more information on the event visit
TheLoveSexExpo.com
Twitter:
TheLoveSexExpo
Instagram:
TheLoveSexExpo
To buy tickets right now,
please click here.