One thing we all learned from seeing the 2Chainz spectacle at Boomtown's Marquee is that Miller sure knows how to steal the scene! While one half of the Durban July crowd circled the racetrack taking in the horses and fashion, another set of cool trendy and die-hard Miller fans took residence in a new town called BoomTown!
It's not just a tent. It's not just another event. This was BoomTown. In celebration of Miller's 10th birthday takeover the brand went all out to blow out the candles bringing in international rap star 2Chainz!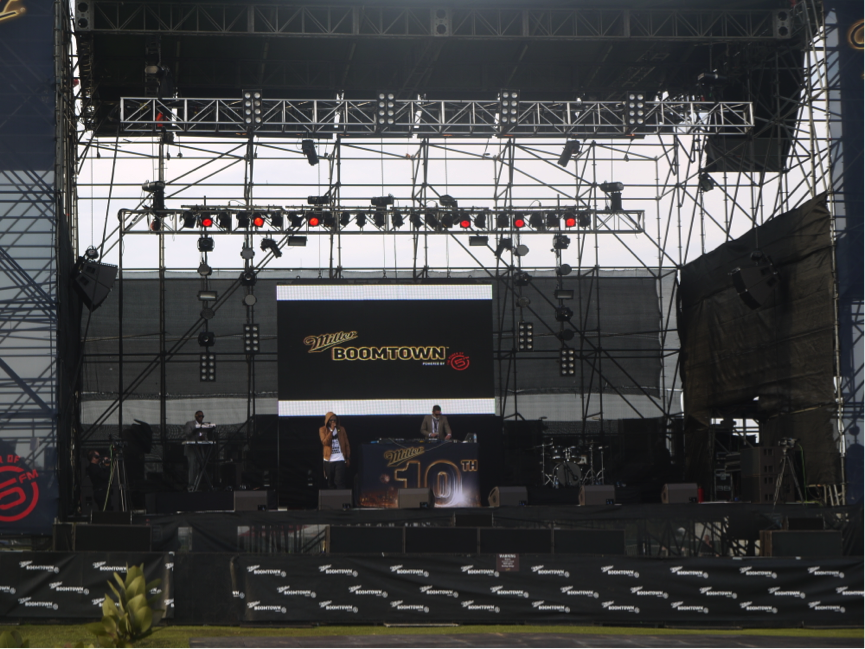 Easing us into the awesome weekend that awaited us the next day, I was excited to attend the Miller 2Chainz press conference. Miller marketing manager, Carmen Hobbs, local superstar Reason and the man of the moment 2Chainz were on hand to answer our questions.
Friendly and dripping with swag, 2Chainz gave us a glimpse into the start of his rap career as well as saying that he loves the vibe here in Durban even recording sounds of the ocean as he is working on his next album!
The next day it was time to head on over to BoomTown.  There was no missing the entrance that was attached to the side of the racecourse.  With a line up that included 5FM's best such as Euphonik, Poppy and Ms Cosmo as well as some of the most talented local rappers such as Reason, AKA and Khuli Chana – it was going to be one awesome party!
I arrived to catch Ms Cosmo kicking off her set that got the mood going and set the scene for Reason to deliver an inspiring performance. Now when you're seated in the lap of luxury sipping on Miller and mingling with socialites it's hard to get up and hit the dance floor but Reason made certain that the BoomTown residents hit the dance floor.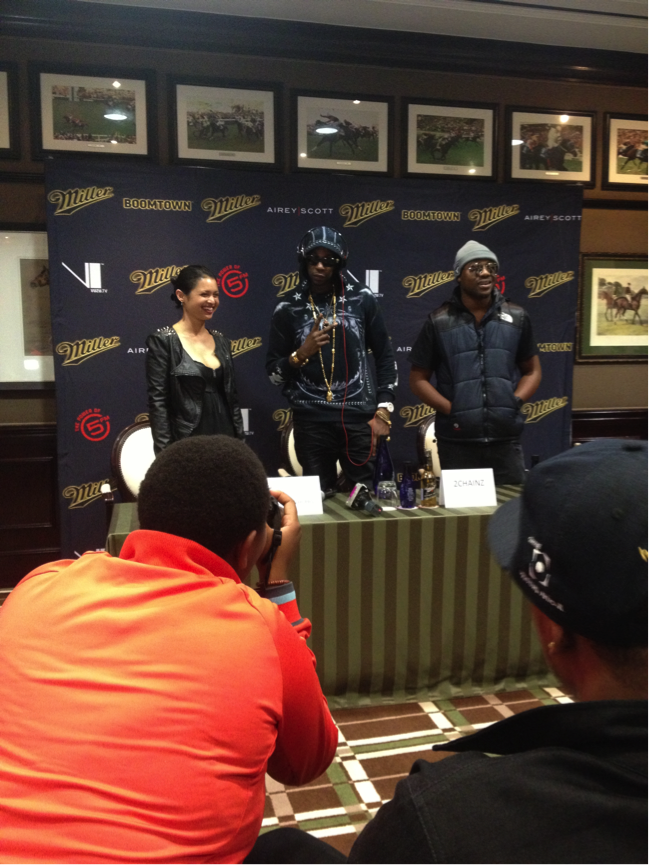 Vuzu presenters Lala, Dineo and Denise were on hand to interview the artists after their set. This ensured that all those who did not manage to attend BoomTown did not miss out on the fashion and music!   
AKA
and
Khuli Chana
delivered an electric performance, as did DJ Milkshake.
The man of the moment 2Chainz turned everyone into a fan with his gritty performance.  A huge thank you to the team from Miller and to Melanie Ramjee for not only allowing the party folk to escape to a city of awesome but to experience 2Chainz live in SA!  
Article and images courtesy of DJ Roxxi and Vuzu