DJ Zinhle seems to have a great impact on her friends.
The DJ and businesswoman, who is on the latest cover of Essays magazine, has an amazing group of people in her life.  
One of those people is Nonhle Ndala, who just can't stop praising baby Kairo's mother. Nonhle shared a picture of Zinhle's mag cover on Instagram, with a very sweet caption.  
READ: DJ Zinhle's famous BFFs have got her back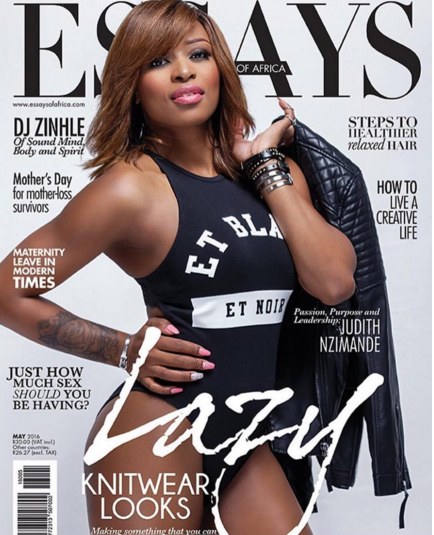 The picture was captioned: "A great privilege to be in the presence of a Queen. A blessing to have you in my life, you inspire Greatness out of me. Your grace, humility, your poise, your heart, your soul... You are a once in a life time kind of woman, Truly Regal. Your character, etiquette... You possess all things money can't buy, true wealth..." 
READ: DJ Zinhle spoils Nonhle and her baby girl
We love it when women show each other love.  
Image credit: Instagram