Our favourite light skinned rapper (no offense to J.Cole and the rest) - "Drizzy" Drake has officially made his mark on America's most esteemed live sketch comedy show, Saturday Night Live (SNL). Aubrey is quite subtle about his achievements on the internet but in light of his SNL appearance, Drake made sure the world knew that he would be gracing the comedy's most prestigious stage. 
In this episode we saw the O.V.O C.E.O show off his acting prowess by imitating the likes of comedian Kat Williams and his long time dreadlocked mentor/friend/boss - well whatever he is to him nowadays - Lil Wayne.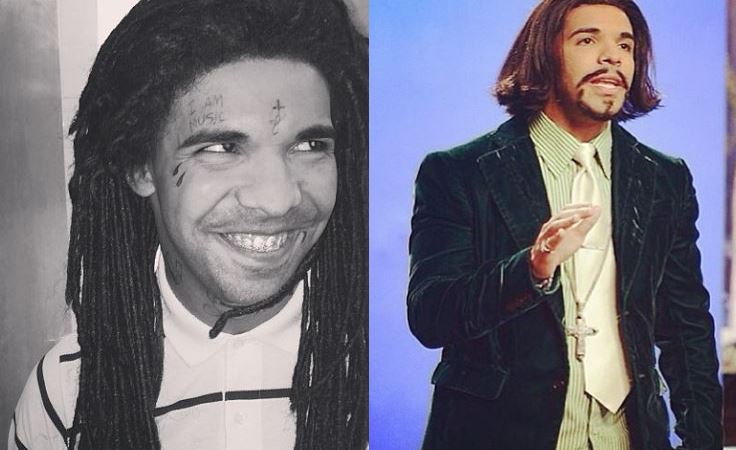 Credit: (Instagram/Champagnepapi)
On his personal Instagram account Drake posted images of his multiple characters, in one caption he even wrote "Best night of my life".  You'd think him winning a Grammy was the best night of his life but then again when you're a successful multi-platinum selling artist every night is the best night of your life.
If there's one thing we took exception to with regards to his SNL debut it'd be that Drake shaved his entire beard off. It's understandable as to why he did, but we sure hope he doesn't shave again!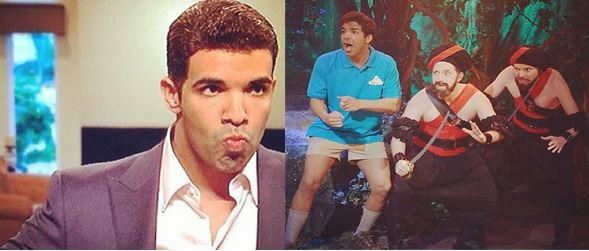 Credit: (Instagram/Champagnepapi)
Do you think Drake did an impressive job as the host of SNL?