It has been an interesting year in the entertainment world.
This year was filled with drama, tears, laughter, hook-ups, break-ups, and so much more. Through all of that, we had moments where we were like 'did that really happen?'.
We're sure you can probably think of a few times you couldn't believe your eyes, we've had a couple of those for sure. 
In no particular order, here are some of our top WTF moments of 2015: 
AKA slaps Cassper Nyovest
When we first saw this, we were like: 'no ways, never'.
Cassper took to Instagram to reveal that his arch rival, AKA, had slapped him. Say what? We all know that these two do not get along, but to take things that far? Now that's extreme. AKA initially denied this on Twitter. 
One of his tweets read: "I need to clear that record. These are false allegations. I DID NOT slap the sh** out of someone tonight. I do NOT condone violence."
It turns out, the rapper was lying. Again, he took to the social media platform to set the record straight. "... Ok yes, I did slap Nyovest..." he wrote. 
The DJ Zinhle, AKA, and Bonang Matheba drama 
We will never forget the day DJ Zinhle announced her split from AKA.
It was a quiet day in the office, we were just minding our own business, going through our Instagram timeline (as always), and then boom! The mother of all bombs - the DJ confirming that after three years together (and a baby), she and the rapper had decided to part ways.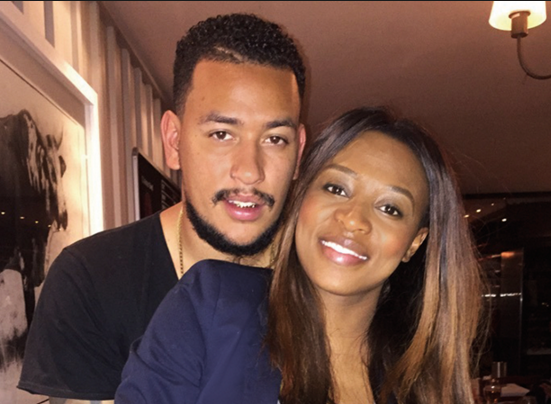 Okay, this was probably not the biggest shock because people break up all the time, right? After the break-up, some people couldn't help but wonder what had happened. While some of us were wondering, others had already found the answer - Bonang Matheba. It was revealed that she was seeing AKA behind Zinhle's back. 
Things got worse after baby Kairo's mother took to her blog to confirm that AKA had confessed to cheating with Bonang for about five months. He apparently came clean after an honest conversation. Eina!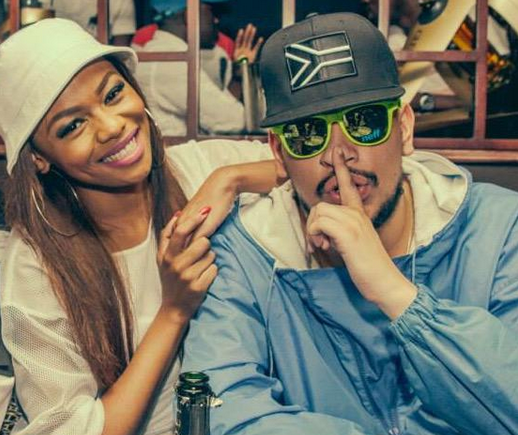 This was clearly not enough drama! Shortly after Zinhle's announcement, both AKA and Bonang denied being in a romantic relationship. Queen B even took things further by suing Zinhle and demanding a public apology and retraction.
Uhm... Zinhle was having none of it!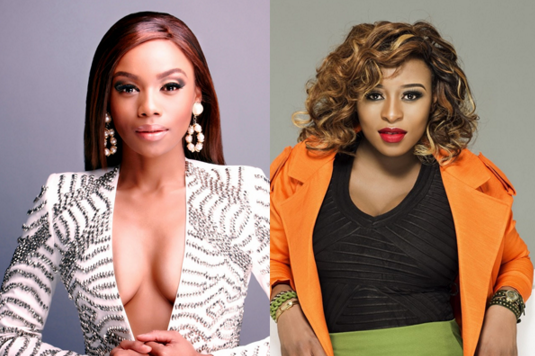 Instead, Zinhle took to Twitter to make fun of the situation. She started a hashtag, #MyPlaylistForTheDay, which consisted of songs about apologising.
She also confirmed in a statement that she will not be apologising.
The Bonang/AKA rumours are far from over as some people still believe that they are seeing each other. 
Pearl Thusi throws shade at Bonang
While some celebrities have chosen to keep quiet about the Bonang, Zinhle, and AKA drama (in public, at least), Pearl Thusi has made it clear which side she's on. 
The TV and radio presenter shocked us all when she took to Twitter to post a very spicy tweet with the hashtag #AskAWoman - which is a play on Bonang's #AskAMan hashtag from her show on Metro FM.

And then there was that drama with the dress. Remember that? The drama all started after Pearl wore a dress similar to Bonang's. Pearl shared a picture on Instagram and was attacked by B's fans. She was called a "copycat" and other silly names. We thought that was really unnecessary.
People wear the same clothes all the time. Even in Hollywood!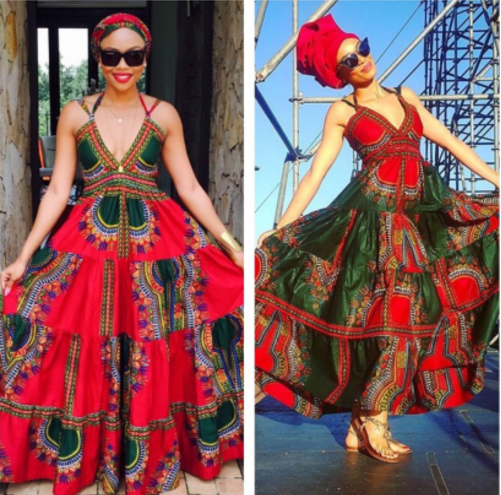 What was shocking though, was that AKA left a comment. 

Pearl wasn't impressed. Clearly!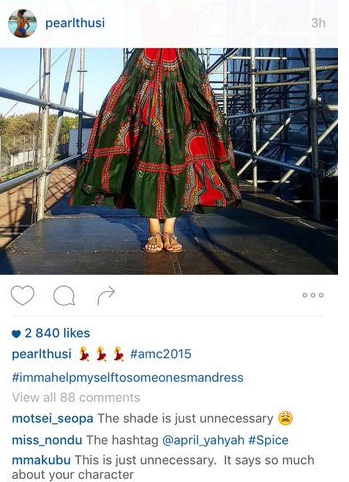 Err... what's going on here? It is alleged that Pearl and Bonang do not get along. Back in September, Pearl told Sunday Sun: "I respect Bonang's work ethic. I tried to get to know her as a person. But I just don't know who she is any more, so basically ngiyaphuma kuye (I am out of her life)."
Bonang and D'banj's 'are they, aren't they' situation
Rumours about their relationship surfaced early this year after Bonang posted some cosy-looking pictures on Instagram. Although the pics were there for everyone to see, they never confirmed their relationship.
However, it became clear that something was going on when they walked the MTV Africa Music Awards red carpet together, basically confirming what we'd all been thinking. In case you were still not convinced, they sealed it with a kiss after D'banj won an award.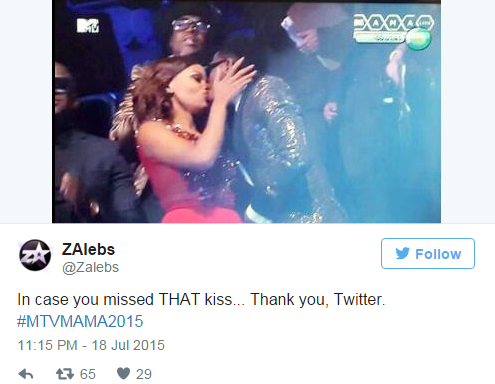 Yay! Nice! Africa's very own power couple. Oh, but our excitement was short-lived. The Nigerian singer poured cold water all over our little hearts when he took to Instagram to wish his rumoured on/off Nigerian girlfriend a happy birthday. He ended the message off by calling her the "Queen of my heart".
Err... what now? Well, it looks like that was his way of telling us that he wasn't with Miss Matheba. She also took to social media to make it clear that she's single. 
All we can say is:
It really sucks when the "perfect couple" doesn't last. We could already see them taking over the world together. 
Image credit: Instagram/Twitter