AKA and Cassper
are at each other's throats again. This follows after
AKA
said he wants his arch-rival Cassper, in a
boxing ring
so that they can settle their feud. This has since set Twitter ablaze and
AKA
has been throwing jabs at Cassper.
AKA
even dragged
Cassper's
parents into their beef and dissed
Cassper
, saying his dick is small.
Cassper's
fans slammed him and said he brought his files from Bonang who once said his dick is small too.
The two have been exchanging tweets and Cassper low key throw shade at
AKA
and said he does not do drugs and he stays humble.
AKA
has been pestering and dragging Casssper to sign the papers so that they can go to a boxing game, which he claims will earn them a couple of millions each.
The rapper went on to drop some F-bombs to Cassper's family and even said
Cassper's
dad is a deadbeat dad, for allowing him to drop out of high school. Their fans have since been left divided but many have slammed AKA's conduct.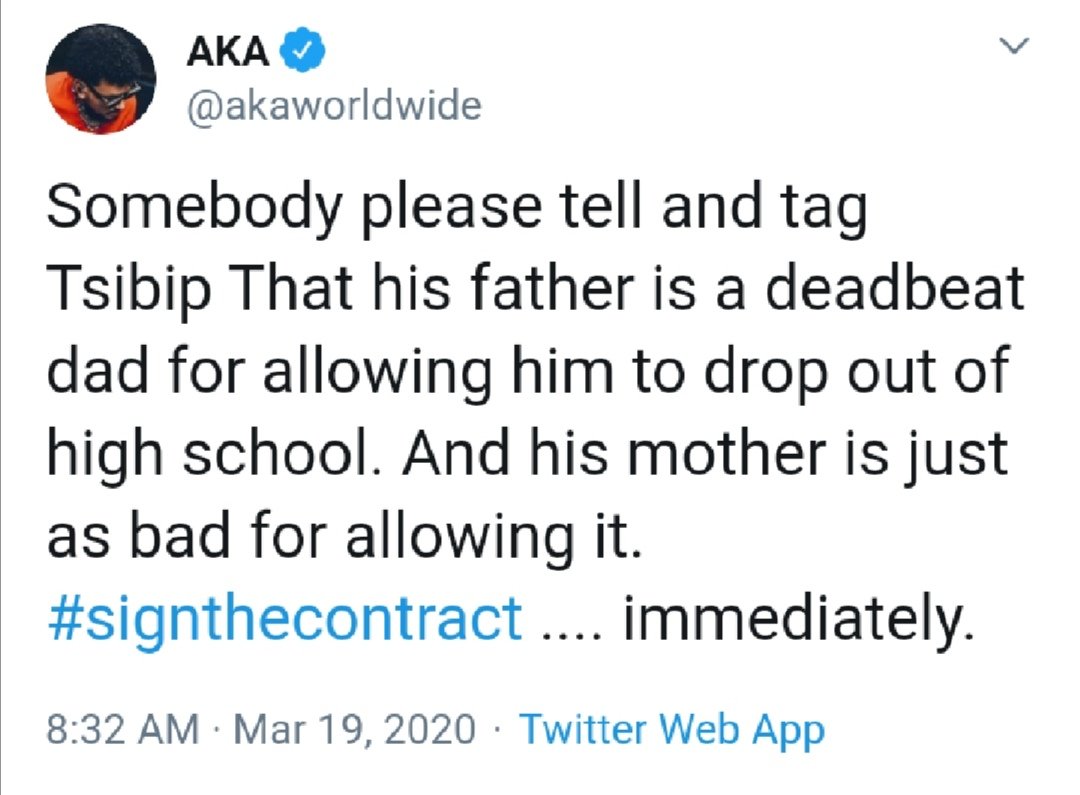 Cassper
responded and said he woke up early in the morning thinking about him
What further left many enraged was when he called
Cassper
a homosexual.
The two have since been dominating the Twitter trends list with many weighing on their beef.
Main Image credit: Bona