↵
First he conquered the rap game, and now he's got his sights set on the world of fashion. AKA took to his Twitter account to let his fans know what's in store for his clothing line with local brand Head Honcho.
The rapper got fans excited when he posted the following pics. UPDATE: AKA has since deleted the original tweets showing the merchandice, but we have a screenshot here.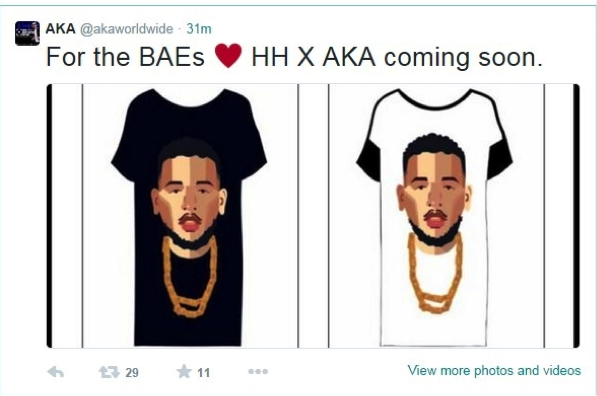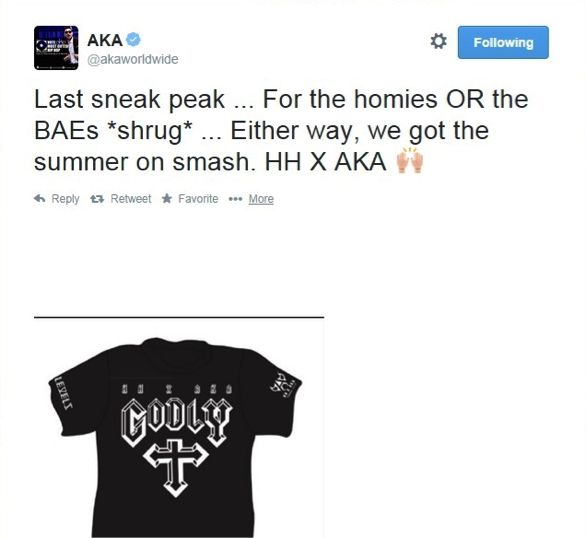 Head Honcho has backed the rapper since his debut album, Alter Ego, and now they seem to be taking their relationship to new Levels (pun intended).
According to another cryptic tweet from the rapper, we can expect the range to be available at the "End of the month".
What do you think? Will you be lining up to get a piece of AKA?