Whilst many of us are still dealing with the sad blow of  R. Mashesha's passing, someone else who has gotten the social media streets talking this evening, is Highveld radio personality, Anele.
Anele sent Twitter shots towards her ex-brother in law Atandwa Kani, who got married to her sister Tembisa Mdoda, a few years ago.
Although we're not quite sure what prompted the Twitter outburst, looking from the other side of the screen, we can tell that Anele is not impressed with Atandwa's actions at the moment.
The string of Tweets aimed at Atandwa: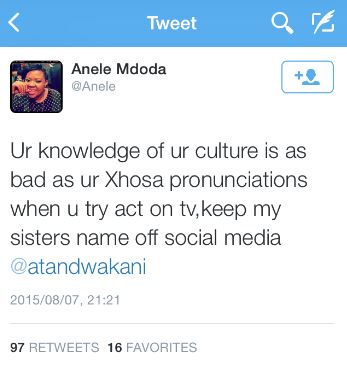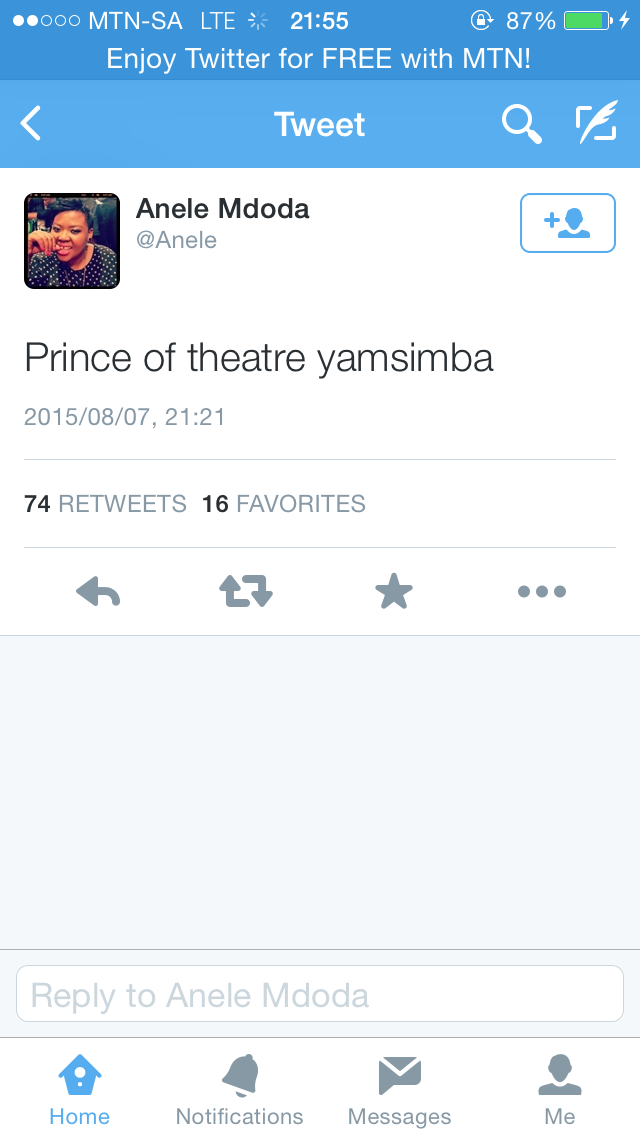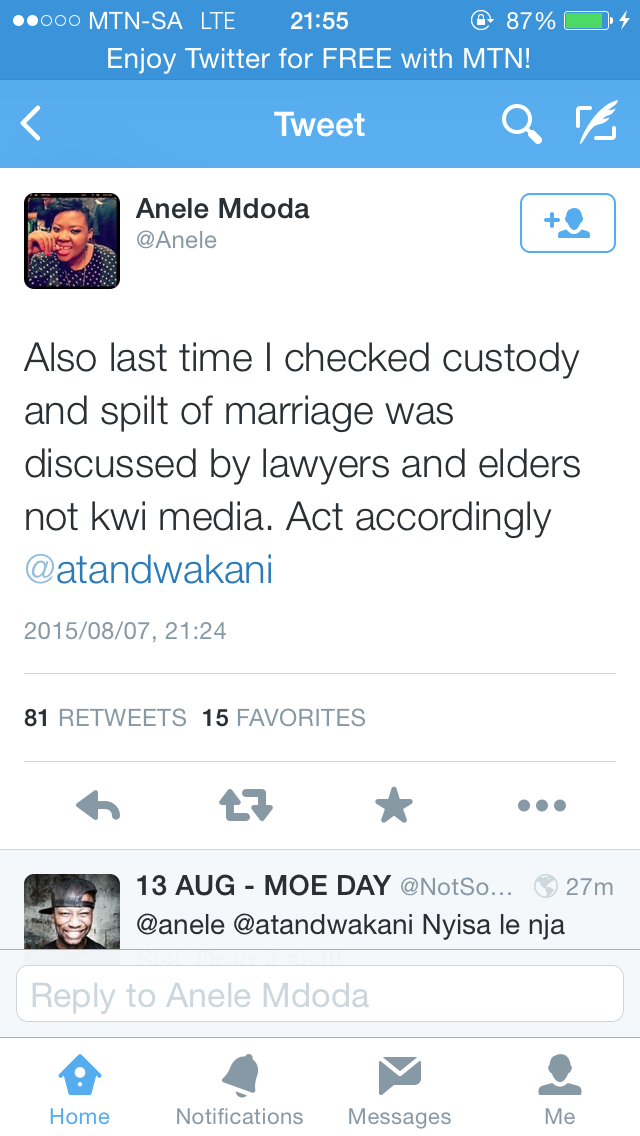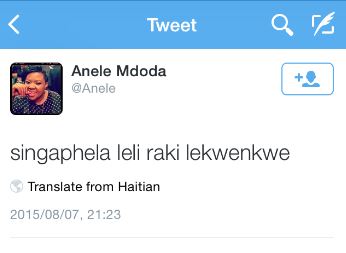 Wow!
In recent weeks, Atandwa Kani confirmed that he is now engaged to his It's Complicated co-star Fikile Mthwalo and are madly in love. However, it seems like things are really complicated in Atandwa Kani's life as he also revealed that he is apparently forbidden to see his twin sons whom he had with Tembisa.
We hope the Mdoda and Kani families are able to clear things behind closed doors.
Image Credit: Gallo Images