A Johannesburg engineering student by the name of Lerato Ngobeni has been linked to two Bafana Bafana midfielders, Themba Zwane and Ayanda Gcaba. And we're not talking about "Linked" in a good way either! 
According to Daily Sun, the two national team players spent their AFCON spare time chatting up the young lady. Gcaba was reported to have coerced Lerato into send him naked pictures of herself, Lerato supposedly agreed to his request on condition that she took a bath first before sending the pictures to him. Meanwhile, both players had no idea that Lerato was playing them both, talk about juggling skills!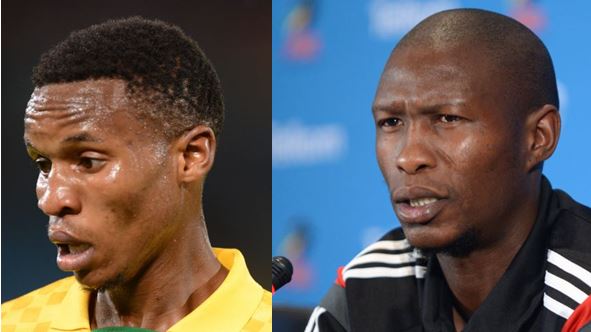 And just when you thought the love triangle couldn't get any juicier the rumours having been running amok that Lerato might also be in a relationship with Kaizer Chiefs player, Matombo.
This girl means serious business; juggling three soccer players and their balls must be a full-time job, where does she find the time to focus on her studies?
Lerato was informed by Zwane that he would see her when he returned from  AFCON.
No wonder these boys lost, they were busy focusing on scoring other kinds of goals instead of landing their balls behind a net.
Read the full conversations right here.
Credit image: Gallo images