The incident took place in Melrose Arch, Johannesburg at 13h00 while McCarthy was having his hair cut. Three men robbed the former UEFA Champions League winner of his watch, earrings and wedding ring, but did not bother robbing anyone else in the barber shop. It is believed that the trio knew where McCarthy was going to be and targeted only him. The robbery took place a matter of hours after McCarthy touched down in South Africa after a trip to France. Luckily, McCarthy sustained no injuries during the harrowing incident.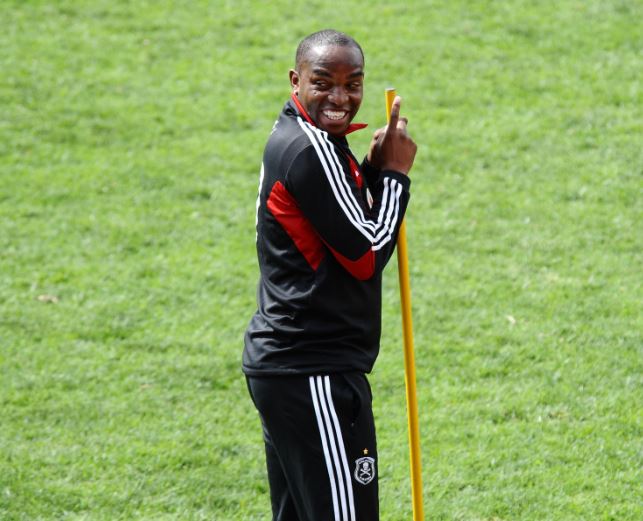 An eyewitness told Soccer Laduma: "Benni came into the barbershop with his friend, a guy called Percy, and soon after three guys walked in. The one closed the door and they pulled out handguns. It was all planned, they were hiding the guns under the magazines and cocked the guns when they took them out. They knew exactly what they were doing. They were targeting Benni. They walked straight to him and asked for his wedding ring, watch and earrings. There were about nine people in the barber shop and the people were prepared to give their wallets and watches to the guys, but they said they didn't want any of it. They only wanted Benni's stuff."
Another source explained to Kick Off what he saw: "Three armed men walked into J's Classic Barbershop, one stood at the door to hold guard, another kept the in-store customers under control while one walked straight up to Benni and requested his watch, earrings and his wedding ring. The guys did not bother any of the other customers and went specifically after Benni as if they had been monitoring his movements. Once they took what they wanted, they left in a black 3-series BMW, a model from around 2007, with black tinted windows. Benni is understandably still in shock at what has happened, but he is okay and unharmed."
Original story was published on NoW.co.za