While others are attacking Unathi Msengana on Twitter, people like Brenda Ngxoli are using the social media platform to voice their frustrations.
The award-winning actress seems to have had enough of being mistreated as an arist. She has called for artists to unite against this. Uhm... what could have prompted Brenda's tweets? She's really not impressed, y'all!
Read tweets from the bottom up.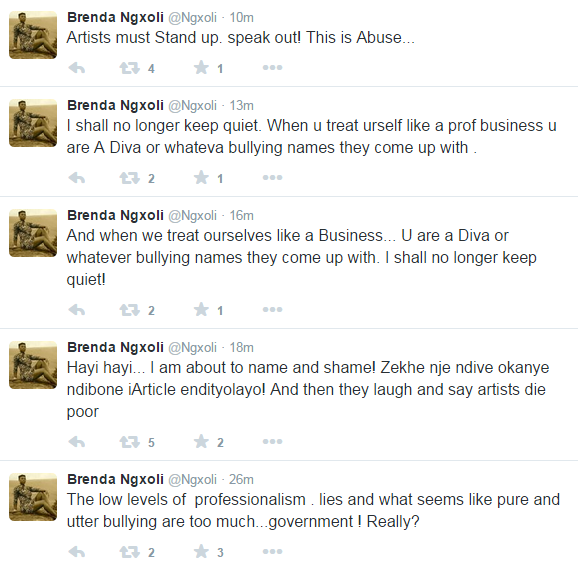 Err... why are we abusing our artists? This is not fair, guys!
Image credit: Gallo Images