Cassper Nyovest has reportedly been dishonest about buying his mother a house.
In 2014, the rapper took to social networks to show off his new car. He also claimed that the house, which also appeared in the picture, was also his.  
He wrote: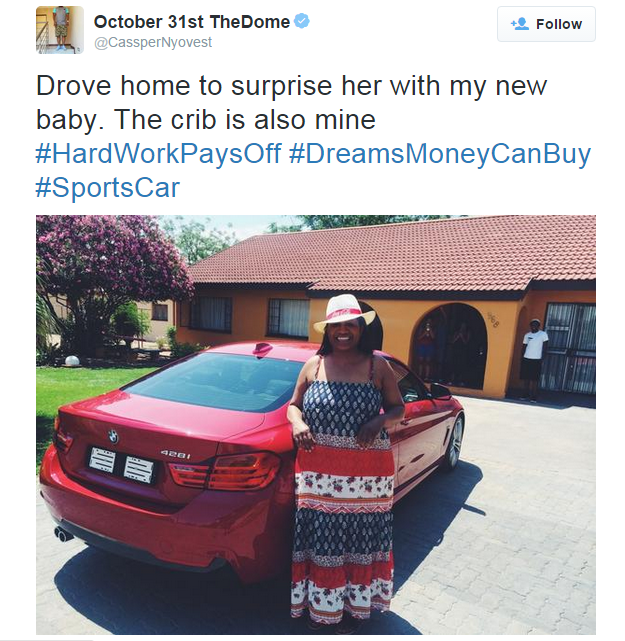 However, Sunday World has revealed that the rapper lied about owning the house. Neighbours and industry insiders told the paper that the house was purchased by his parents 10 years ago. The paper reported that information from the deeds office in Vrybeurg revealed that the house was bought in 2005 for R76 5000 and registered in 2007. 
According to the paper, Cassper has no property registered in his name. The publication also reported that the only vehicle registered in his name is the BMW 4 Series. Cassper's mother refused to discuss the matter and told Sunday World: "... This is a personal matter so I don't want to comment about this because people have been writing lies about him..."  
The award-winning rapper could not be reached for comment, however, his manager, T-Lee Moiloa told Sunday World: "Why did you go visit Cassper's mother without checking if it was okay for you to do so? She is now in hospital suffering from depression as a result of your visit to her house..."
He added that he doesn't comment on Cassper's personal life. 
Image credit: Instagram