Though many of us are already in holiday mode, some of our celebrities are still practicing their Good Samaritan roles and offering a helping hand to our furry friends.
Anyone familiar with the timeless tale of Annie, knows that Annie never goes anywhere without her trusty sidekick – her beloved dog Sandy. To celebrate the release of Annie, which hits cinemas across South Africa on 30 January 2015.
The likes of Catherine Grenfell (5FM)  Paul Buckby. Leanne Manas and Emmanuel Castis at Sandton City Ster Kinekor, and Danilo Acquisto (TV and Good Hope FM radio personality) and Sven Ruygrok (Spud 3 actor), all making their donations for furry friends in need. The campaign will run at cinemas across SA from now until 30 January 2015.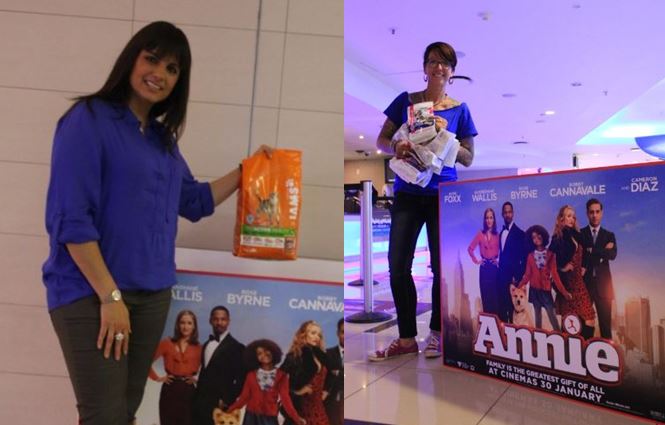 Leann Manas and Catherine Grenfell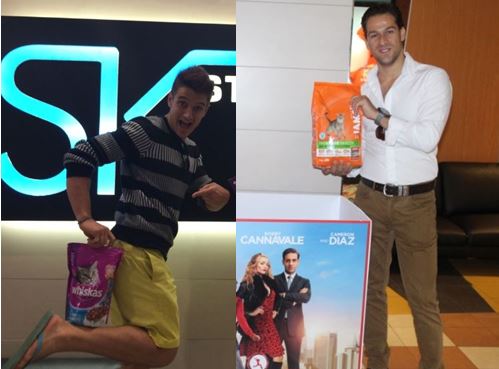 Radio personality Danilo Acquisto and actor Emmanuel Castis showing their support for the cause too.
The cast of the movie has some serious heavy hitters from Jamie Foxx to Cameron Diaz and Bobby Cannavale.