Last night the ZAlebs team made its way to the Tom Ford SA experience attended by not only our local celebrities but arguably the most stylish citizens of the South African entertainment culture.
With a luxurious brand like Tom Ford we were secretly hoping that Jay-Z was going to make a surprise appearance, hey we can also dream can't we?
Whilst at the experience we bumped into a couple of television personalities such as the like of SA Idols host, the suave Proverb.
We asked him about his thoughts about the visionary and founder of the fragrance, Mr Tom Ford.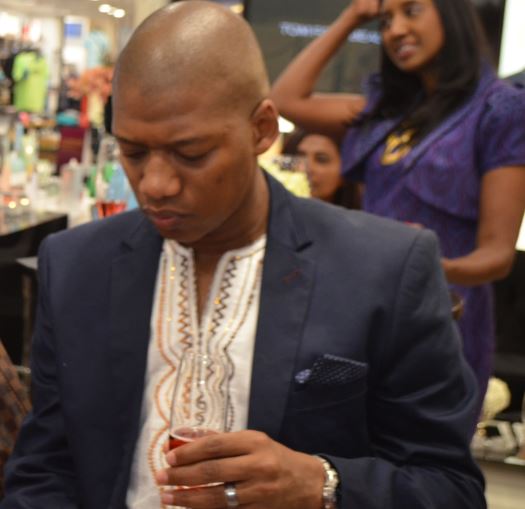 "I'm a big fan of Tom Ford, I subscribe to what he stands for. His ethos and product – both on the fragrance front as well as the clothing lines truly do speak to me. I respect how he sticks to a clear vision and strategy, which is high-end quality and exclusivity and like I said I definitely subscribe to that."
Proverb is also a man who dresses very well himself, arriving at the event with a slick tailored suit, sneakers and a white dashiki shirt we couldn't help but wonder if he thinks everyman should have this particular product in their wardrobe.
"Absolutely, but what I've come to learn about this product is that it's more of a lifestyle brand more than anything. So if you can plug into that lifestyle in some way, shape or form then I think a brand like this will resonate with you."
Someone else who also caught our attention was Lerato Kganyago who sported a sexy orange jumpsuit at the event; we were puzzled at the number of fragrance bottles she actually owns:
"I'm a huge fan! I wish I could buy all of Tom Ford's products but I'm not there yet (Laughs) but I do have the fragrance product which is amazing! I'm a fragrance person I probably have forty bottles of different fragrance brands at home, I just try everything. I believe that it's not only about what you look like but also what you smell like because you meet and interact with people on a daily basis so you need to leave that effect on people. I actually love leaving my scent on people."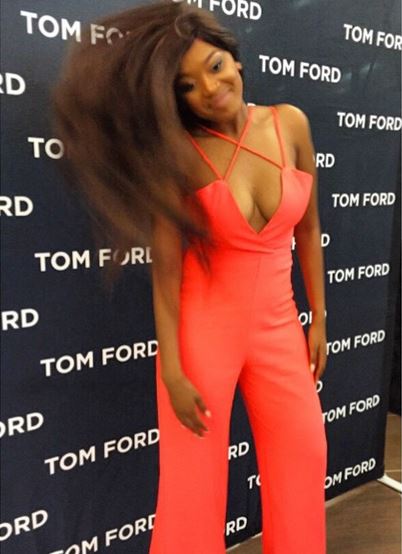 Television news anchor Jen Su was also in attendance, she gave us a very interesting, brief view of what the fragrance brand is all about: 
"Tom Ford has the most seductive fragrances on the planet; every fragrance he comes out with is a variance of something that's very exotic, sexy and spicy. It's a very distinctive fragrance."
Credit image: Twitter/Jen Su and Instagram/LeratoKganyago