Celebrities like Bonang Matheba, Trevor Noah and Pearl Thusi are adding their two cents to the drama surrounding President Jacob Zuma's finance ministry reshuffle. 
In less than a week, South Africa has had three finance ministers, sending the rand on a downward spiral.
Zuma shocked the nation when he announced on Thursday evening that he was moving Finance Minister Nhlanhla Nene to a new position, and replacing him with the fairly unknown, David Van Rooyen.
South Africans were quick to cry foul, and called for Zuma to be recalled using the hashtag, #ZumaMustFall.
Read: Time for Tea: Jacob Zuma is no Trevor Noah
But it looks like Msholozi took the hint, and on Monday morning South Africans woke up to news that Van Rooyen had been replaced with former Finance Minister Pravin Gordhan.
Sjoe, this is too much drama for one week! 
Here's what some of Mzansi's stars had to say about the Rand, the president and the finance department's reshuffle. 
Read: Pics: Zizo Beda's traditional wedding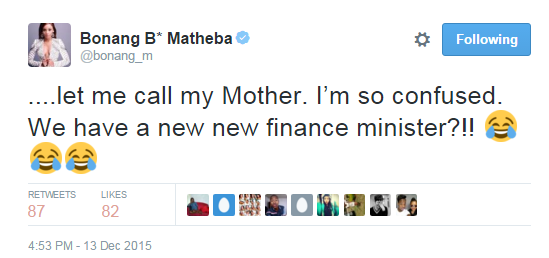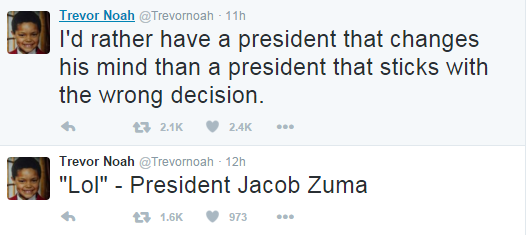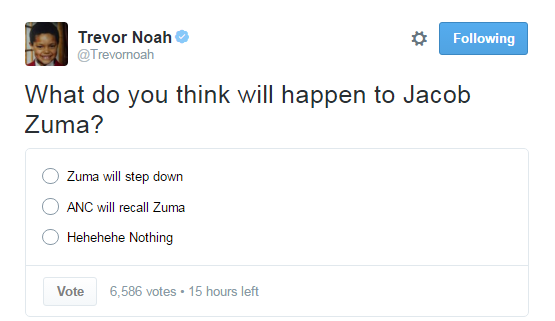 (FYI: "Hehehehe Nothing" is leading the poll with more than 80% of the votes)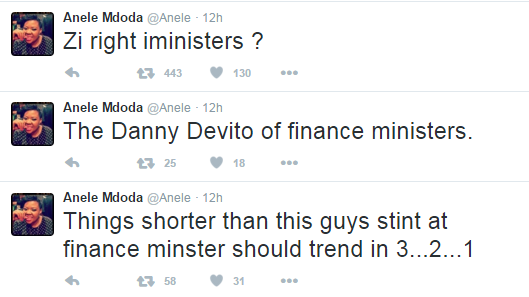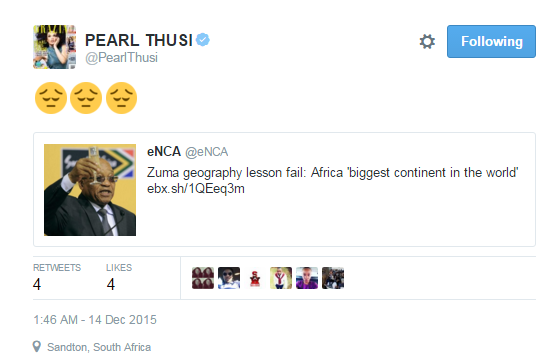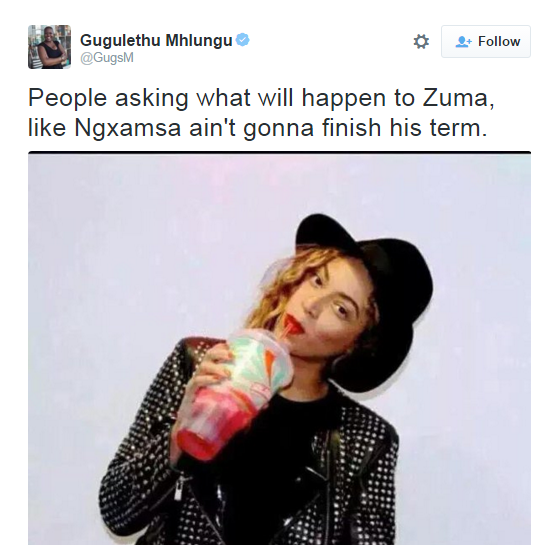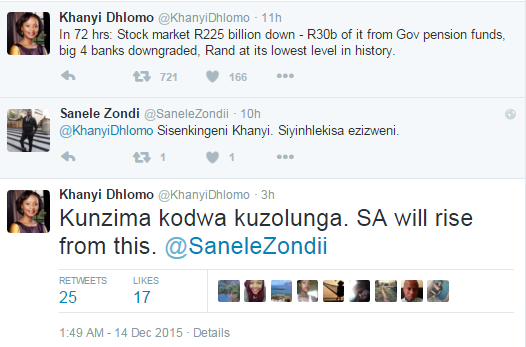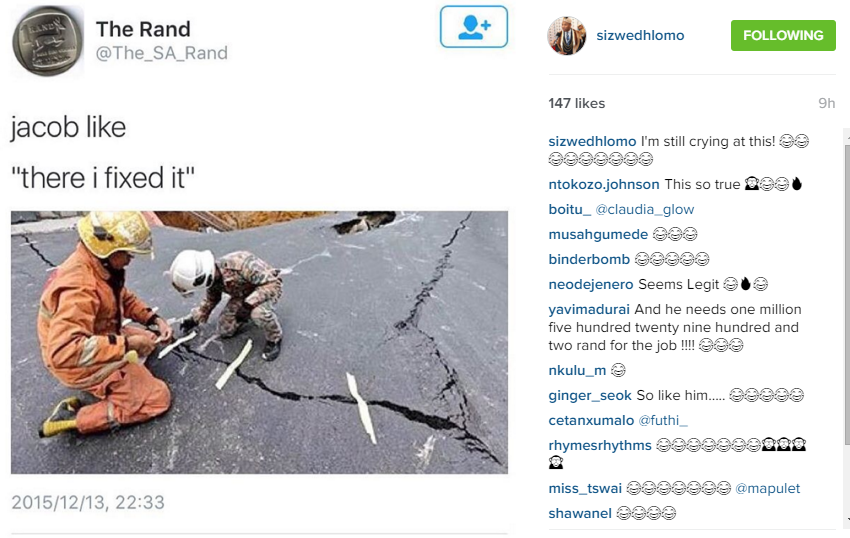 Image credit: Instagram/bonang_m