Chris Brown has just ripped into Karrueche on Instagram, calling her a cheater! In fact, the Loyal hitmaker has announced that the on/off couple have split! Oh my word, this is seriously coming out of nowhere. Chris made the announcement at the Power 106 annual Cali Christmas concert on Friday night and Karrueche was quick to hit out at her former lover, accusing him of treating her poorly.
Apparently Karrueche had been seeing Drake while Chris was in jail. Well if that's the case then I think that Drake is definitely after Chris Brown because this is not the first time it has happened! First there were the rumours of him dating Brown's ex, Rihanna and now it's Karreuche!
Meanwhile, Chris and Karreuche are not being anything close to nice to each other right now.
Karrueche wrote on her Instagram and said: "I refuse to be repeatedly mistreated by someone that claims to love me. That's not love.
"And if that's what you define as love then I don't want it.
"If you can't love me the right way then don't love me at all.
"Don't be mad at me because I prefer to be happy."
Karrueche also revealed she's single on Twitter.
She said: "Looks like I'm a single lady again."
Meanwhile, Chris Brown confirmed his newly single status during a live performance, during which he asked if there were any single ladies in the crowd.
Chris also posted on Instagram: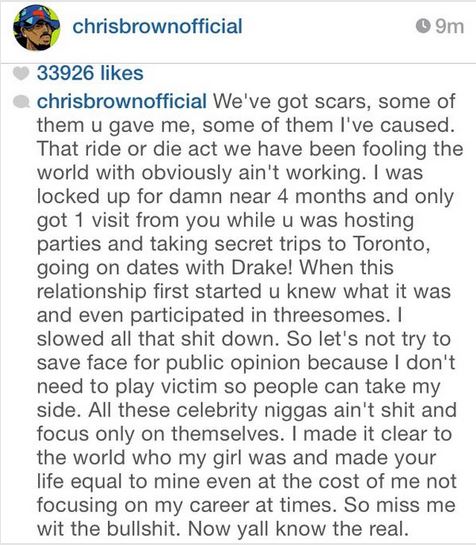 Then just this afternoon Chris swallowed his pride and posted a public apology to Karrueche: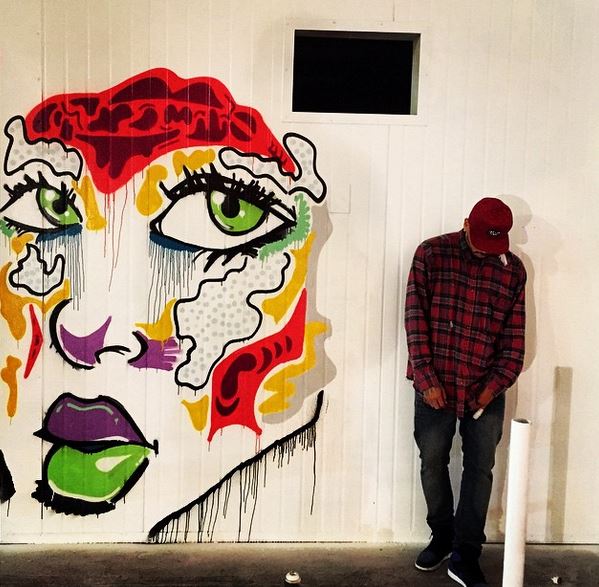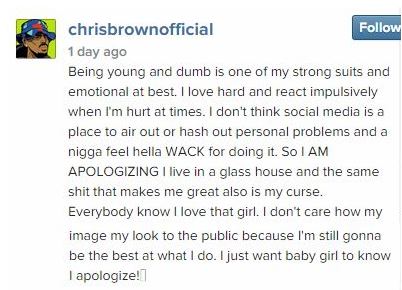 On the other hand, this is what people have been saying about Drake: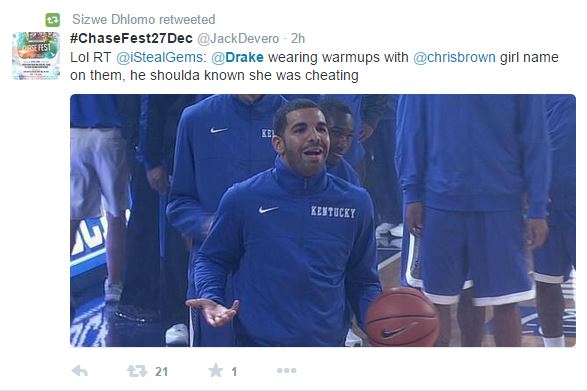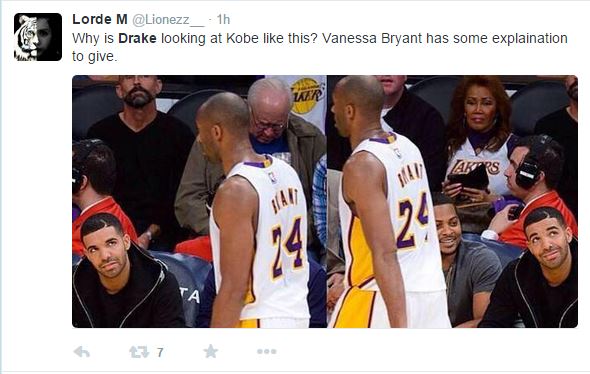 Here is a Vine video of Drake sending out a message to Chris Brown:
Credit Image.Facebook.Ingstagram.Chris Brown.Drake.Karrueche Tran