Khaya-Angel is a 28-year-old single mother of twins and made it clear that she wants a man whose got bank and will be a father to her kids.
We are sure that on her criteria list, a man with a lot of money was number one and love was number ten, because she hardly mentioned wanting someone to love her. We don't think this was the right platform for Khaya to find her ideal man. Had she tried to Google "SA rich men", we are certain she would have found what tickled her fancy. And it's just unfortunate for Khaya that the prospects of having a "Date a rich man" show are as slim as seeing Robert Mugabe willingly stepping down as president.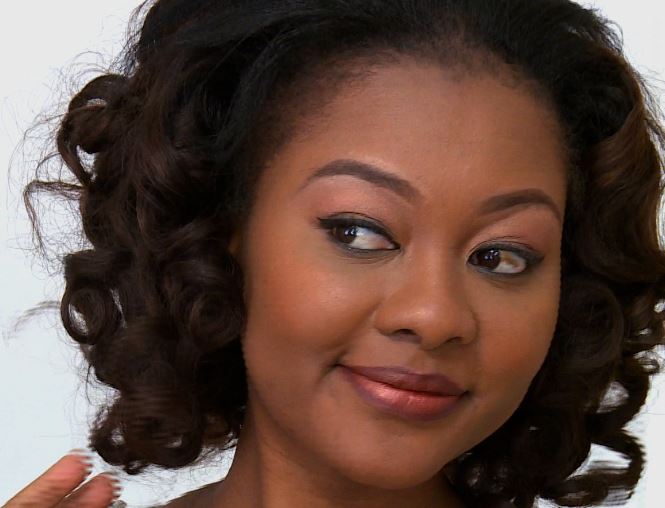 The only thing that Marcus possessed in Khaya's criteria list was that he was male. Other than that, there was nothing. Besides his age, he was still at school and relied on his parents for financial support. But we are sure if he featured on Vuzu's Rich Kids he would have qualified to be a step-father to the twins.
We felt like Mbheko was the perfect match for Khaya, but the problem was that Mbheko's wallet wasn't heavy enough for her. Apart from his off-putting bootleg jeans, Mbheko looked matured, focused, and seemed like the type of guy who honestly wants a serious relationship. Unfortunately, Khaya couldn't see beyond Mbheko's unemployed status. 
Because Khaya was money-driven, she chose Nkosimele, who was employed. We are sure the choice wasn't motivated by the gourmet dish she was served. Khaya's face lit up as soon as she heard that Nkosi was employed and thus made a choice she will forever regret. 
For more Date My Family reviews click here.
We knew Nkosi was bad news when he didn't know the difference between Nelspruit and Mpumalanga. We know Nkosi was not on the show for love. The man sounded very bitter towards his ex-girlfriend and still needed counselling over the break-up. 
Nkosi claimed that he graduated from the university of life and it's clear the institution didn't teach him much or nothing at all. The man had crude manners and didn't know how to use a simple knife and fork. If it wasn't for the cameras, we are sure Khaya would have punched Nkosi so hard he would need ten surgeons to fix his face.
We know that these two strangers will never go on another date, but we hope Nkosi seeks counselling for his childish behaviour and we can only wish that Khaya finds the super rich man she desires.
Image credit: Supplied