​After a successful showcase at this year's New York Fashion Week David Tlale is returning home and has invited many media outlets and the public for a night out with him as a thank you gesture for showing him unwavering support. Aww, David, you're so very welcome!
The esteemed fashion designer will be partying up a storm at club Moloko Pretoria, this Friday as he also celebrates turning 40 this year.

Tlale's 6th solo season on the white runway was greeted by many positive reviews from New York's fashion experts. In true Tlale style, David presented a three themed fashion showcase that consisted of silk wear, black leather attire on dresses as well as pants and jacket combinations.
David's garments shone through his gorgeous models, as the likes of Diandra Forrest, Nkyor Paul and Tyson Beckford posed in his garments. This was the second time that Beckford was working with Tlale.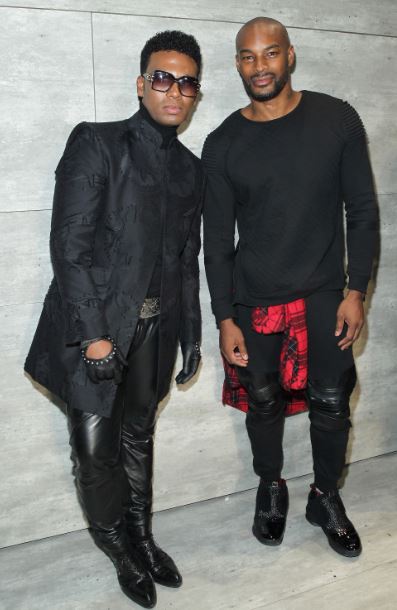 In an interview with OkayAfrica, Tlale revealed that his collection was aimed at empowering women.
"This collection aims to give women back their power and equip them with a strong and confident sense of allure, without losing their essence and femininity," He said.
Since launching his brand in 2003, it's been nothing but a successful journey into the fashion world for Tlale. From winning the title of Elle New Talent in South Africa at the start of his career to being presented the award for Designer Of The Year at Africa's fashion week, who wouldn't be inspired by a national treasure such as David Tlale?
Speaking of inspiration, choreographer and newly appointed SA Idols, judge Somizi Mhlongo has also shared the amount of inspiration Tlale has given him since his career took off.
So if you happen to be in Pretoria this Friday, stop by at Moloko to celebrate with David Tlale and congratulate him for flying the SA flag high. And tell the bartender to give that man there most expensive Chardonnay because he deserves it - just make sure it's on someone else's tab!
Credit image: Getty Images and Instagram