Our local celebrities may not have the greatest of perks like their international counterparts but when they do get to experience free gadgets and awesome experiences you realise that sometimes their lives are kind of sweet.
On Thursday, 9 July the likes of Dineo Ranaka, celebrity DJs, Twins on Deck, rapper Blayze and YFM DJ Khutso Theledi were whisked off to Durban to experience the launch of the new Ford Focus ST.
Now this wasn't just any launch, it was a launch that gave the celebrities the opportunity to test out their Ford performance and racing skills at the Dezzi raceway on the Kwa Zulu Natal South Coast and ZAlebs was there to witness how well these celebrities can actually drive.
Clearly excited to get herself behind the wheel of the new Ford Focus ST, this is what reality star and businesswoman, Dineo Ranaka had to say about the ST experience.
"I've driven for quite a bit with a few projects like the South African tourism project, I partnered with Ford when they launched the Ford Kuga Eco Sport and Fiesta ST. However, this time around I've not really come out and been taken by Ford to actually, literally put foot, on the accelerator and have extreme fun with the brand and the engineering of the car."
Dineo couldn't stop gushing over the magnetic metallic color of one of the cars that we had to take a picture of her standing beside it and we must say the color doesn't look bad on her at all.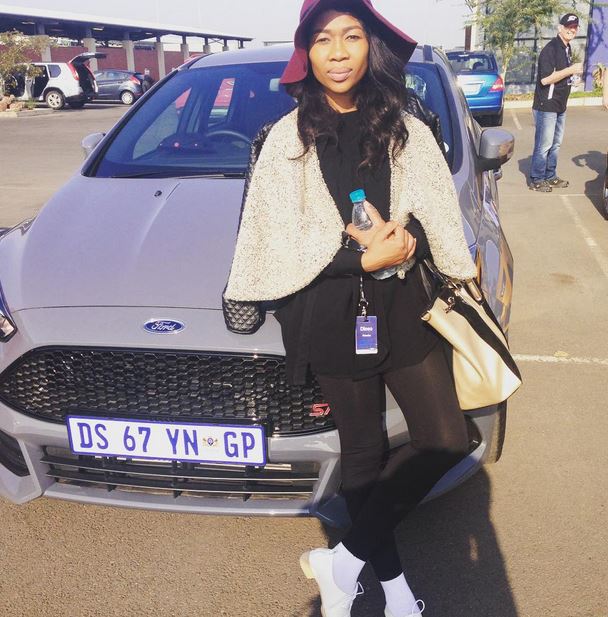 ZAlebs also asked Dineo if season 5 of Dineo's Diary is in the pipeline too:
"People are hungry for Dineo's Diary and people are pushing me for the fifth season but, you know what, I stay mum. I've learned to stay mum, speak when spoken to & when the Gods of television have spoken, I will speak."
Twins on Deck who are avid fans of the car brand also had an awesome time behind the wheel of the new Focus ST, so much so, that one of the twins (Ryan) even won the opportunity to drive the car for the entire month after winning the best track time at the Dezzi raceway.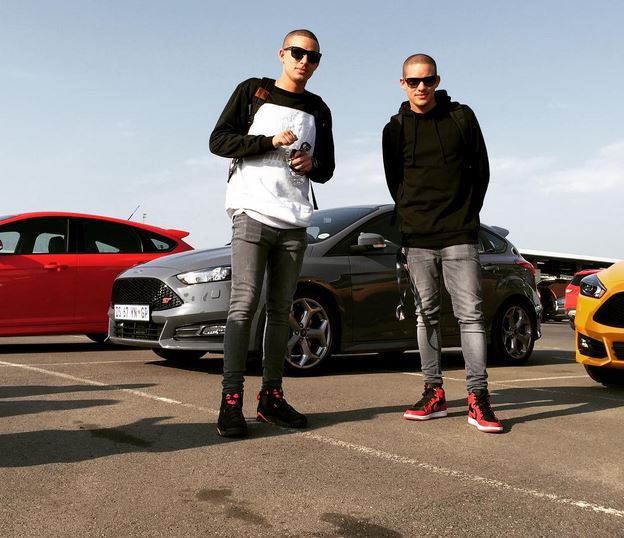 However, Ryan nearly missed the prize as YFM DJ, Khutso Theledi was right on his tail with the second highest time. Nice one Khutso!
If getting flown to another city just to drive one of the trendiest car brands in the world isn't the coolest perk a celebrity can experience then we don't know what is.