You can't mention top DJs in South Africa without bringing DJ Zinhle's name up. The mama-to-be, who recently opened up about her relationship with AKA, has earned her stripes in a male dominated industry.
She's now made it on the cover of online magazine Previdar.com, where she looks absolutely stunning. On The mag, the DJ talks about her life as a DJ and how far she has come in the industry.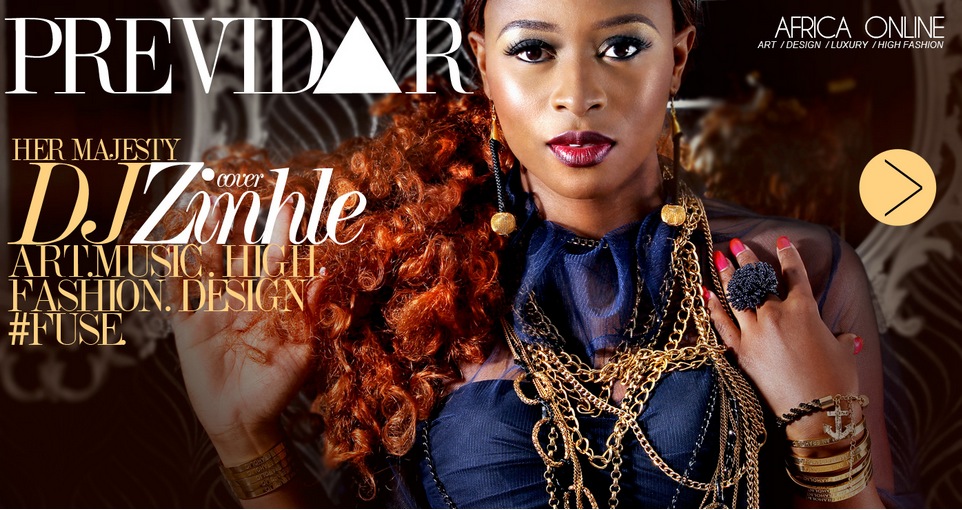 DJ Zinhle's Previdar.com cover
Asked what being a DJ means to her, she responded: "I think being a DJ means that you are first a foremost an entertainer, a music guru of some sort, you are adaptable and able to analyse music and entertainment trends."
Zinhle has paved the way for many female DJs in the country and continues to break boundaries. But she still feels that there's still more to achieve.
Speaking on whether she thinks she's made it or not, she told the mag: "I definitely have not made it, the road is still long but I am happy about the journey thus far, there are so many things I still want to do and one of those things include playing alongside Tiesto."
We don't doubt that she'll achieve what she's set her mind to. And, with people like Oskido in her circle, DJ Zinhle's star will sure keep rising. She described Oskido as a hard-working and dedicated person and said she's learned a lot about the industry from him.
She added: "Oskido is passionate and knowledgeable about the industry and he has instilled in me the importance of educating yourself and learning as much as possible about the music business."