This week ZAlebs posted an image of a billboard where a topless Donald can be seen binded by what seems to be a web of electric wires (very sexual might we add). This billboard has had people talking and finding it difficult to look away as a chiseled Donald poses for all to see.
Since the explosion of his musical career, Donald has partnered with clothing label Palse as an ambassador for the brand. They are now going to be responsible for dressing him in the finest of threads and tailored suits.  
You would think that it only the ladies would be standing in line to take a picture with Donald alongside this billboard but his male fans wanted a piece of the action too.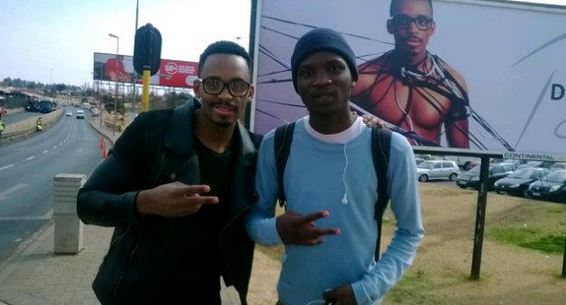 If there's one local artist who takes his image seriously it's this guy. From his sound to his attire and even his physical body, everything is arranged to the T.
Some haters out there have said "This billboard is photoshopped he's not that big" Um, have you ever seen Donald performing live? If  you're still skeptical about the authenticity of this billboard we hope the image below will settle any doubts you might've had about Donald's attractive attributes. Yes ladies and gents, you're allowed to drool!