It's not often that we write about football, but when we do it's usually linked to some celebrity happenings. This time around it's because of (now former) Tottenham Hotspurs striker, Jermaine Defoe, and his recently announced move to Toronto FC in Canada. The move isn't surprising in any way, but what made it interesting for us was that Canadian rapper, Drake, played a hand in convincing Defoe to move from London.
The link between the two stars seemed a little random at first until we were reminded that Drake is an official ambassador for sporting and entertainment franchise, Maple Leaf Sports and Entertainment. The franchise represents sports teams such as the Toronto Raptors, the Maple Leafs and of course MLS football team, Toronto FC.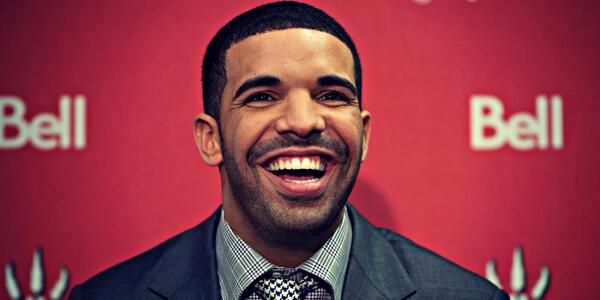 English outlets caught wind of the story and have been running with it. Drake was obviously quizzed on his role in the move, and he was kind enough to give some information: 
I think that all I did was give him the necessary information about a city he didn't know much about. I told him how great it's been to me, and how great I assumed it would be to him. We had a great conversation. We built up a personal relationship. I'm excited to see him begin his career here. I just do what I can. [Maple Leaf Sports & Entertainment president] Tim Leiweke is the boss. It's all Tim, really. I was just a piece of the puzzle, I guess." 
It remains to be seen whether Drake and Jermaine will go on to be the best of friends; or whether Drake will be playing a role in convincing any more sports stars to make their way to Toronto, but it's always good to see different artists (Yes, Sport is an art!) combining through their mutual respect for the others' trade. 
Nothing, however, will ever beat Drake and Mario Balotelli's bromance!