There is no other way to spend the last day of the week than by chilling with friends and family. To top it all off, having some of the country's best musicians performing live for you makes the day even more special.
This is how many Durbanites spent their Sunday and celebrated the beautiful city at the East Coast Radio BP Durban Day music festival on Sunday.
Gates opened at 11h00 at People's Park and by that time, people had already arrived and formed a long queue.
Not that we were surprised, as the artist line-up was great. East Coast went all out to bring the stars.
The likes of Prime Circle, Thandiswa Mazwai, Mafikizolo, Beaternberg, AKA, Veranda Panda, and MiCaSa were all on show.
Mafikizolo received a huge applause when they flirted with nostalgia by performing hit tracks like Emlanjeni, Bhuti ngihamba nawe, and more.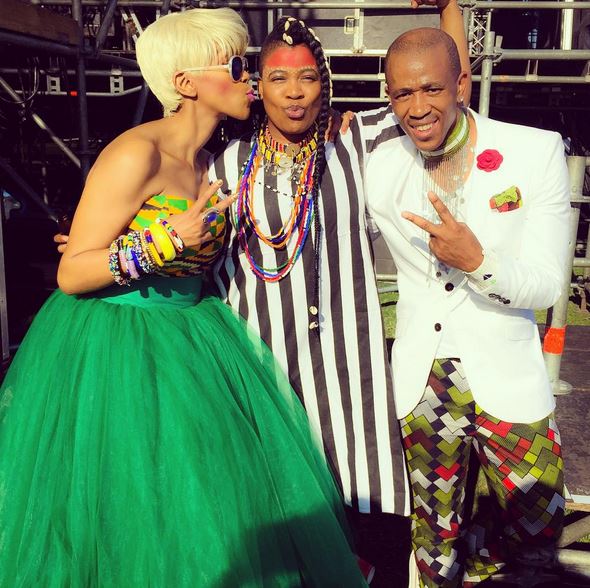 However, the event ended off on a sombre note when a young man, identified by the Rising Sun Newspaper as Newslands East resident Montreal King, was stabbed to death.
East Coast Radio's General Manager, Boni Mchunu, went on air on East Coast Breakfast on Monday morning to confirm the fatal stabbing.
Interview: East Coast radio's Zaba celebrates Young Achievers Award 
"We want to offer our condolences to the family. There is no easy way to accept the loss of a human life and I think we are both heartbroken and shocked at this incident," Boni said.
"Police are investigating the unfortunate incident, We are in close contact with them we will give you more details as soon as we know."
Responding to social media speculation that there was overcrowding at the event, Mchunu replied,
"The venue wasn't overcrowded. Capacity at People's Park is determined by the city and the safety officer and we are guided by them. Whilst capacity was 18,000, ticket sales were capped at 16,500."
The incident had even prevented the likes of Khuli Chana from stepping on stage to perform.
East Coast Radio and BP again convey their deepest condolences to the family and friends of the young man.
Image credit: Facebook