Elana Afrika-Bredenkamp is said to be working on a music album which will be released sometime this year. The mother to be is expecting her first baby this April and I guess motherhood is slowly sinking in, and she's going to start putting in the practice for singing sweet lullabies by recording an album. Er, wait, shouldn't it be the other way around?
I don't know about you, but I never knew Mrs Bredenkamp could even sing. When interviewed by Sunday Sun she said, "I can sing, I promise. My husband works in the music industry,  with people like Kahn Morbee from The Parlotones,  Elvis Blue and Freshlyground". Elana also added that her hubby would be honest and tell her if she was bad at singing. Well... Let's just say I know a lot of husbands who would take their woman's side just to keep a peaceful home (Kidding, of course)
Ian Bredenkamp definitely has confidence in his wife's singing abilities though. He secured her a recording contract as a Valentine's Day Gift (Do you think Elana could record a better Valentine's Day song than this one by Outkast?)
I did some research and discovered that Elana holds a Bachelor degree in Drama from Stellenbosch University. She was in a band with Elvis Blue when she moved to Johannesburg a few years ago and recorded a duet with Loyiso Bala not too long after that. So although it's not well publicized, it looks like music is nothing new to Elana!
 "We are in the process of choosing which song to release first, instead of the whole album at once," said Elana in the local Sunday newspaper. "The trend worldwide is to release singles, once at a time, on iTunes."
I just hope the busy schedule that comes with motherhood doesn't interfere with all this! Wouldn't you feel robbed if you couldn't get your hands on the Elana album?  
Where to find Relebohile Nephawe, the blogger behind this article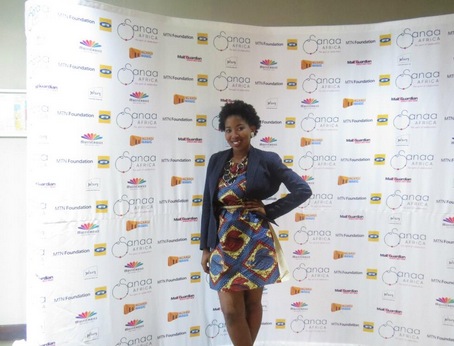 Relebohile is a fashion student studying in Pretoria who loves writing on the side. She specialises in fashion, soapies and all things African; read her blog here and check out some of the work she's done for ZAlebs!