This year, we've seen many South Africans taking stand against racism.
We all saw it at the beginning of the year, when Penny Sparrow, a KwaZulu-Natal woman, referred to black people as "monkeys". A lot of people were up in arms after that incident and she was quickly put in her place.
That was followed by more incidents and it looks like we're still going to see more. 
Mbali Mlotshwa has had enough. On Sunday morning, the actress took to Instagram to speak on the subject. She also shared that she has experienced racism at work on the set of 7de Laan.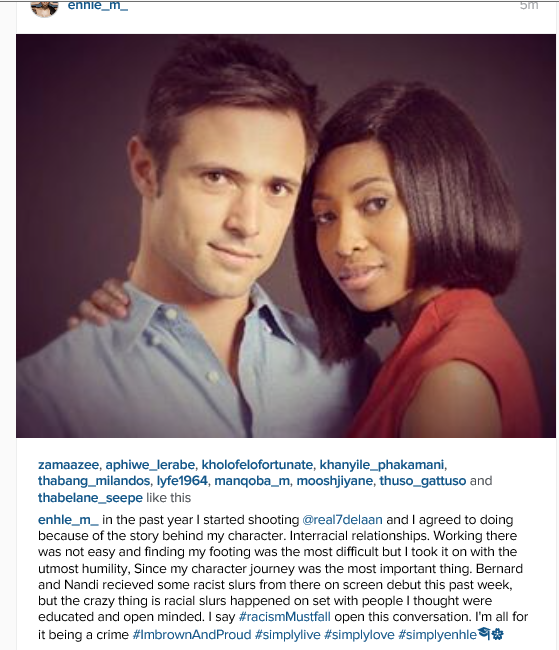 READ: Mbali Mlothswa to make 7de Laan debut
Sjoe! We really have a long way to go... 
Image credit: Instagram