e.TV sure knows how to throw a party (The amount of times I've had to write that in the last 12 months makes me sound like either a party animal or someone who is easily impressed- maybe both?) This past Saturday, e.TV invited some of their celebrities, staff and esteemed members of the media for their Spring Day reveal. We arrived at the e.TV studios in Hyde Park and were greeted by a convoy of Limo busses taking us to Hartbeespoort dam.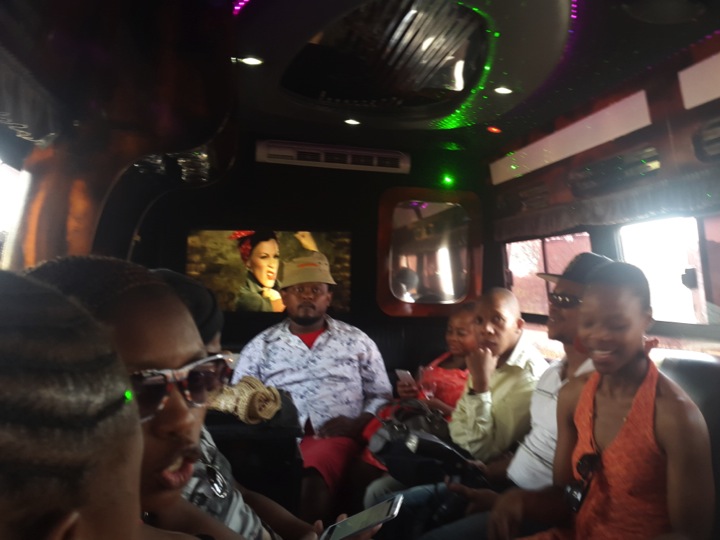 We sat down at the stunning Leopard Lodge in Rustenburg, which overlooks the dam, and the first point of order was to congratulate and celebrate e.TV's 16th birthday as well as OpenView HD's successful first year on the market. Then, as is customary at such events, we were given a sneak peek into some of the new shows that are heading to our screens. The one show that caught my eye was Soweto to Favela- where the host, who has lived in the township all his life, will spend some time in a Brazilian favela (Brazil's equivalent of the township) 
Sooooo. @etvSA is bringing all etv viewers "Ekse let's talk" and "Katch it with Khanyi" Mon-Thurs at 6pm. #SpringReveal

— Shandukani Mulaudzi (@ShanduMul) September 13, 2014
Another big announcement was that of two talk shows that will be making their way to prime-time viewing; Katch it with Khanyi and  Ekse, let's talk. We got to speak to Khanyi Mbau and Refilwe Modiselle who will be starring in each of the talk shows. 
Khanyi Mbau on Katch it with Khanyi: 
"  Today has been awesome! It just gives a pre-festive feeling to see what e.TV is about- and it's about being free and expressing yourself with no fear. e.TV is about talent and art and I think they are growing because they don't judge people based on what's going on about them, they judge them for their talent. 
Katch it with Khanyi will be on PRIME TIME and people don't see who Khanyi has become. Now they can see it for themselves"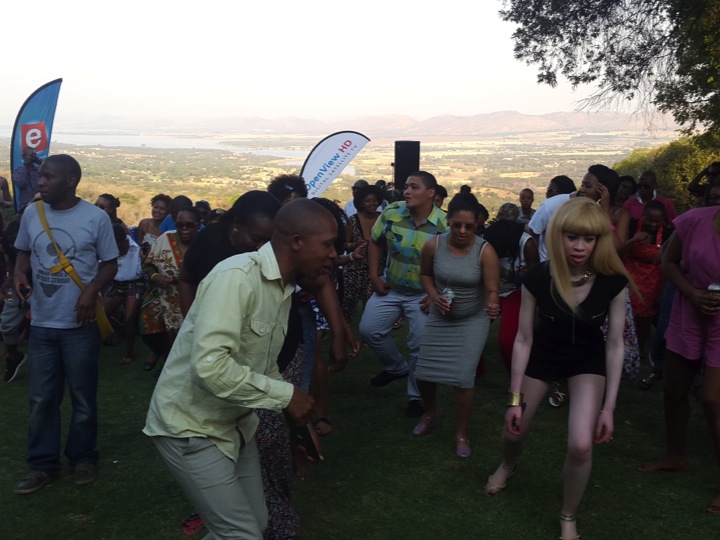 Refilwe Modiselle on  Ekse, Let's talk
"I'm feeling great, we're in a beautiful place, today has been such a blessed day. The Ekse team is very excited that we're moving to prime time, it's phenomenal. The day has been fantastic, the media is amazing, e.TV is incredible I couldn't be happier. 
Ekse, Let's Talk talks about contensious issues and we give our opinion on controversial matters. It will be me and three other hosts and we will tackle issues that people don't ordinarily discuss in public, the things they save to discuss with their friends. For instance, some of our talking topics include "Should prisoners be afforded parole" "When should you move out from home?" "Religion vs Spirituality" there will be some big issues for viewers to enjoy"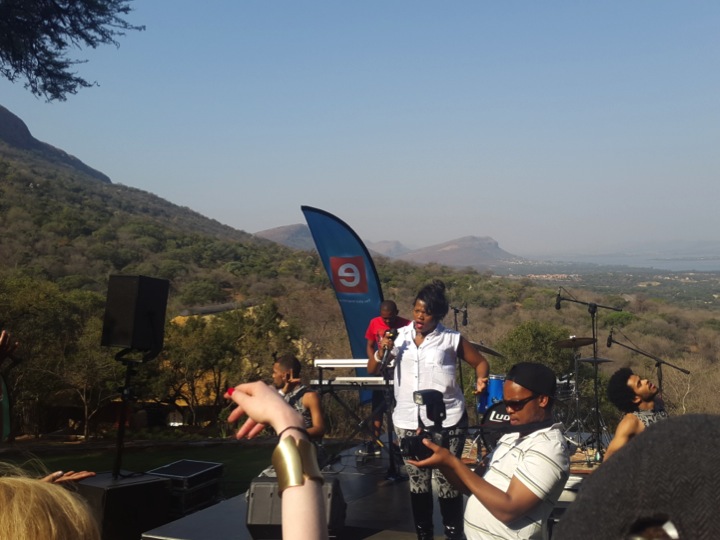 After mingling with some celebrities we were entertained by some fantastic live musicans (Including the talented Busiswe who had us all twerking to house music!)
It was the perfect way to spend an afternoon with the right dosages of excitement and anticipation for the programing that awaits us in the coming months. Now, if someone can hook up some Premier League coverage on e.TV and OpenView HD, I'll be a happy man!