It's no secret that the social media world can be one mean realm of insults and damaging feedback. The likes of Karrueche Tran and Ntsiki Mazwai can attest to that statement. One social platform that's now becoming infamous for its comments is Instagram. Here's a couple of Instagram comments that had us cringing and made us realise that as long as you're on Instagram you're literally a sitting duck waiting to be shot down.
You'd think that people on Instagram would never send jabs towards innocent babies. Boy were we wrong! Babies have it the worst. Especially when they're not exactly the cutest of the bunch. Eish askies nana!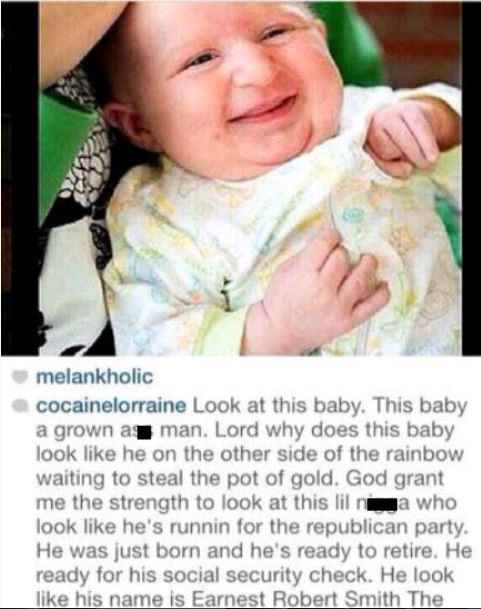 The same goes for elderly people. John Legend's granny couldn't duck or dive the mean-streak of Instagram comments. Absolutely zero chill, respect is one word that definitely does not exist on this platform. Martin Lawrence? Really?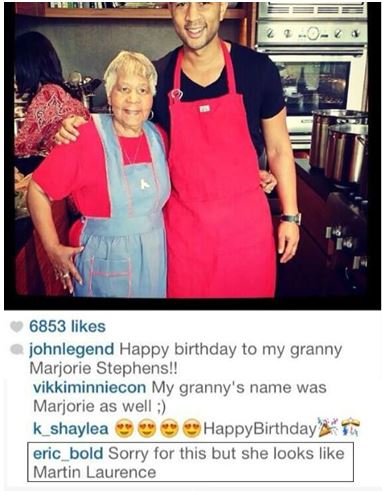 Eish. Then, when you're a loyal taxi commuter, yo- wait a second. Ok let's stop it right there; I don't think there are many "Loyal" taxi commuters, just many of us who just don't have a choice (Especially with the taxi debacle on Monday in Johannesburg)
Let us rephrase this intro....
When you have no car and are active on Instagram you tend to envy those who take Instagram videos or pictures of themselves in their cars. Your envy turns into deep hatred especially when they take pictures of their steering wheels just to emphasize what type of car they're driving.  Although it'd be wrong of us not to add that a large chunk of these cars are rented, but that's a story for another day (BMW, VW and Mercedes Benz drivers we see you). Unfortunately for this guy right here, his car Instagram post didn't go down so well.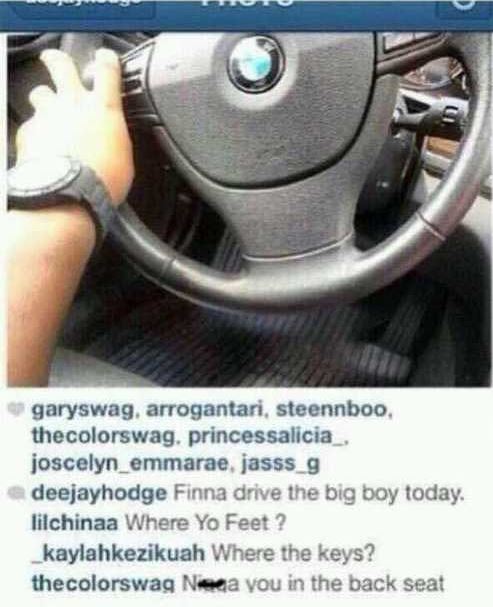 Look, Kimmy cakes has had enough bashing to last her the whole month of November after that nude stunt she pulled with Paper magazine. But this comment right here had us wanting to cuddle North and protect her from all of these comments she'll probably "accidently" run into in the next fifteen years.