Parow wiped out his competition - comedian Siv Ngesi, Good Hope FM presenter SeanO and Heart 104.9 FM's Tapfuma Makina – in a gaming showdown as never been seen before, at MWEB's GameZone in Cape Town.
The four celebrity captains and their teams took each other on in a virtual World Cup tournament to celebrate the global launch of the highly anticipated FIFA15 game, which hit the SA market last week Thursday. In a nail biting finish, Parow and his team members for team Netherlands snatched victory from Ngesi, whose team Germany paid for a fatal mistake in the second half that gave Netherlands a penalty in the box.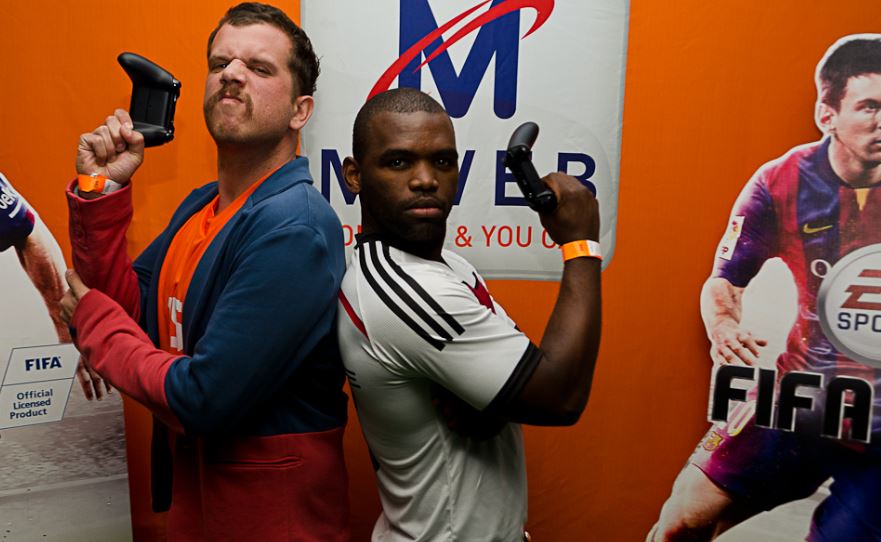 The game was paused, the players debated with match referee, Clinton "Zombiegamer" O'Shea, but ultimately Netherlands took a 2-1 lead that would win them the trophy. Smash talk abounded between the two captains in the final round, with chirps exchanged such as "Hopefully Jack Parow plays better FIFA than he makes music" from Ngesi for team Germany, and "I don't even watch your comedy". 
As victory became apparent, Captain Parow and his Netherlands team huddled in celebration before each claiming a brand new Xbox One and the FIFA15 game. Hands were shaken and heads were hung but nobody walked away empty handed as prizes were given to all players, including a FIFA 15 game compatible with their favourite platform.