After ZAlebs noticed a very positive response to Arthur Mofokate's latest single, called Nguwe Lo, we wasted no time in grabbing the Kwaito star for a chat.
We might be mistaken, but we started hearing news about Arthur's new song last year, but it looks like people only got to hear it for the first time recently. The Kwaito star explained to ZAlebs why the song was pushed back to this year.
"Yes, that is true. It is because Kelly's boyfriend, Senzo, had passed on and I had to be ethical and give her a chance to grieve and that is why the single was released only this month," Arthur said.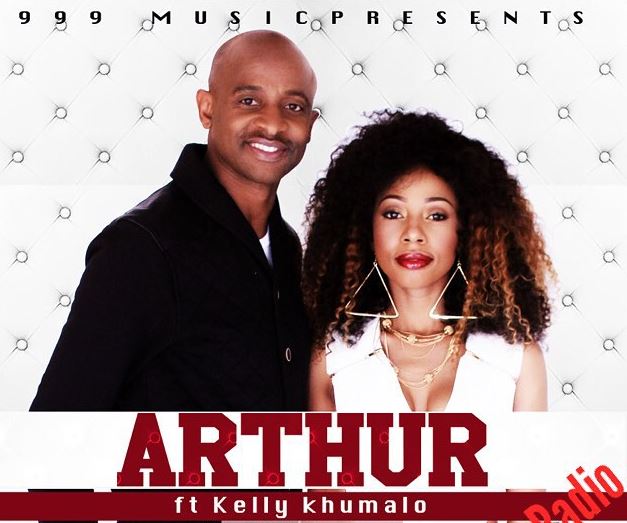 Arthur also mentioned that this was his first single from his forthcoming album. Listening to the song, we could only imagine the electrifying energy in the studio between the two artists, and asked Arthur what the inspiration behind the song was.
"We were just happy in studio and Kelly wanted a song that was relevant to what she was feeling at that particular time," he continued.
Come to think of it, Arthur has not released an album since 2011, and we all know how popular his single, Hlokoloza, was in township taverns across the country. And remember how Arthur and DJ Cleo both had Hlokoloza songs out in the same year? Who were you rooting for? 999 Music or Wheel of Steel Productions?
Before popping off, we asked Arthur what the reception has been like for his new song?
"It makes me feel good to hear young people appreciate my music so much, more especially because I have been around for so long," he added.
Arthur also mentioned that, contrary to reports, he never actually took a break from music. He says he's just been cashing in on live shows throughout the years.
Interestingly enough, Arthur also revealed that he has a nationwide tour that will begin in August.
The King of Kwaito is also in the process of releasing music from the likes of Mzambiya, Chomee, Tendai, and Teekay. Plus he's busy recording music with new artists from the SAADA Project. This project is mainly focused on helping musicians around the country.
Welcome back, Arthur. But like you said, it's not like you left in the first place.