If you can't remember Kelly Khumalo's hit track Qinisela you're probably too young. That's the song that launched the singer's career a few years ago and that's how I got to know of Kelly Khumalo the singer. She was new, young, beautiful and everyone seemed curious about the songstress, who claimed to be a virgin at the time.
Mzansi watched as her star rose and she gained fans from all walks of life. This, I believe, is mainly because of her incredible voice, which is probably not receiving the attention it should be receiving. Instead of focusing on her lovely vocals, most people are obsessed with the star's private life these days.
Kelly, who has been marred by bad publicity for years, has now become a tabloid magnet. A few years ago the Asine songstress was in a relationship with convicetd criminal Jub Jub. Kelly and Jub Jub's relationship, which was closely monitored by the media, ended terribly. The singer cited abuse as one of the causes of the break up. She also revealed that Jub Jub introduced her to drugs. Kelly, who has a son with the convict, took things further by bearing her soul in a tell-all book titled The Kelly Khumalo Story, written by Melinda Ferguson.
I was excited when the book came out and I was really rooting for Kelly. To me, this meant that she was turning her life around and that she'd finally return to doing what she does best - creating great music.
Eish, but that clean phase didn't last for long. The singer moved on to another relationship, this time with Senzo Meyiwa, a married man. She received a lot of hate from people, with some labelling her as a home-wrecker. But that didn't seem to be a problem for the couple as their relationship was proudly flaunted on social media. They even have a beautiful daughter together. But their happiness was short-lived as the Orlando Pirates and Bafana Bafana goalkeeper was shot and killed at Kelly's home in Vosloorus, in October last year.
Again, Kelly was at the centre of controversy and was even accused of being involved in the murder, something she has strongly denied. Oh, and don't get me started about those negative comments she was constantly sent on social media. This was truly a dark time in the singer's life but she proved to be stronger than expected. She rose above the negativity and focused all her energy on her music. I was yet again impressed by her strength and I was back on #TeamKelly.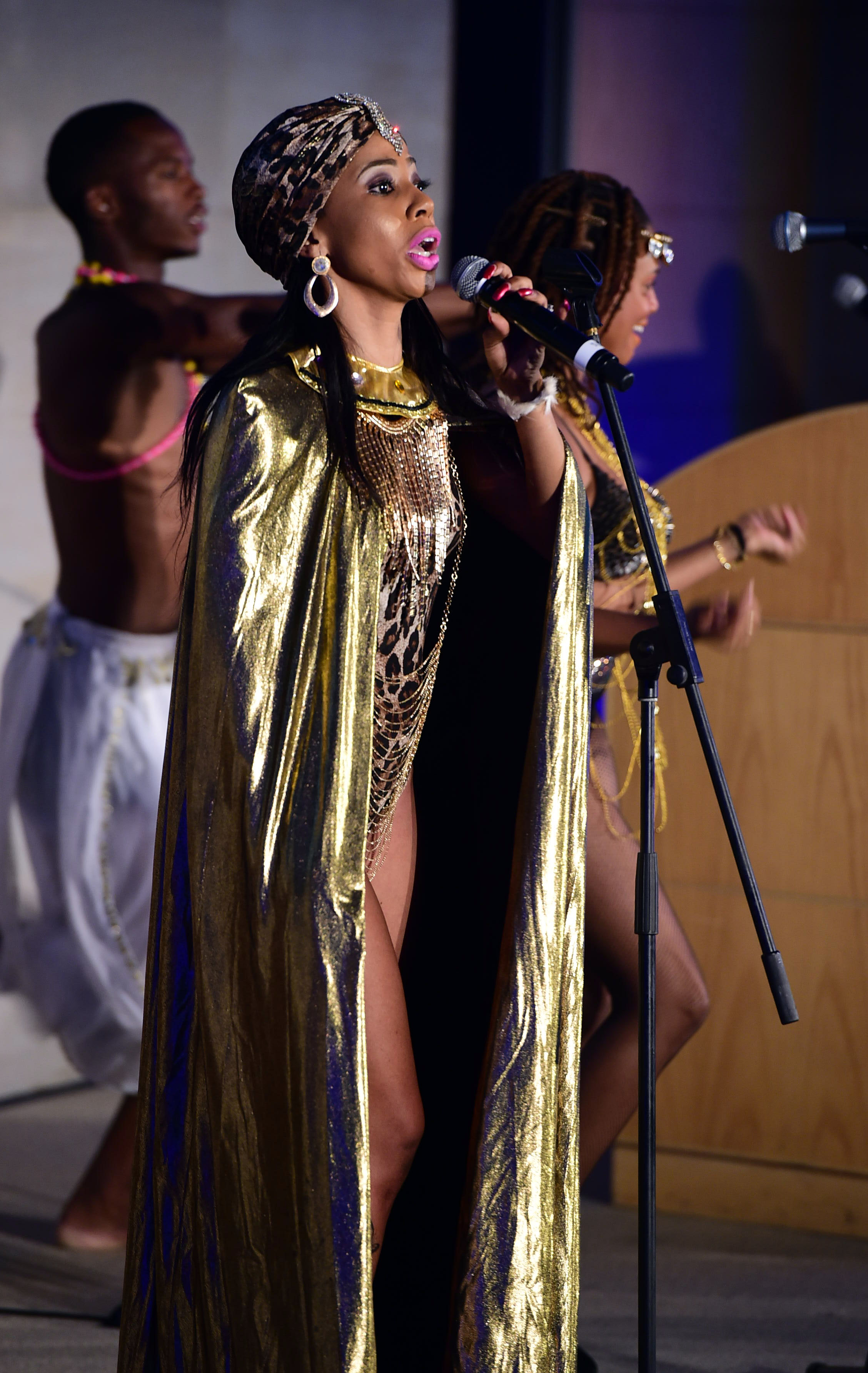 With an album that had been doing well and a UK tour on the way, it seemed like things were starting to look up for one of my favourite local vocalists. Yes, Kelly was finally getting the exposure she deserved. The world would finally get a taste of this amazing South African singer.
But sadly, the bad publicity struck again this week. It was reported that she attacked her rumoured lover Zamokuhle "Bhaka" Nzama just before the 2014 Metro FM Music Awards on Saturday. Bhaka claimed that Kelly, who apparently wanted him to leave his current lover, almost took out his eye after she poked him with her nail. MaKhumalo quickly set the record straight, claiming that Bhaka's the one who attacked her. 
I guess we'll never really know the real story. As they say, there's three sides to a story; his, hers and the truth. And, while the rest of the country is trying to figure out who's version is the truth, all I want to know it: Is Kelly always going to be that artist who's known for bad publicity? Will she ever be remembered for her beautiful voice?