You must never mess with Khanyi Mbau. 
The actress and talk show host has hit back at Pulane Lenkoe, after she allegedly slammed her relationship with her ex husband, Mandla. 
Khanyi took to Facebook to give Pulane a piece of her mind. 
Pulane was first introuduced to Mzansi after her nude photos were leaked on social media last year.
Khanyi wrote: "Pulane Lenkoe or shall I say dear God as you have come in a woman's form, judgmental mentality is of a "righteous" soul that has put its own life on hold to speculate and add commentary to people's lives. You speak with such conviction and yet your opinion is twisted and set in a tabloid tone, you're a garbage eater, a fan sitting too close to the screen to see the actual movie."
READ: Khanyi Mbau warns against beauty scam
Read the rest of Khanyi's post below.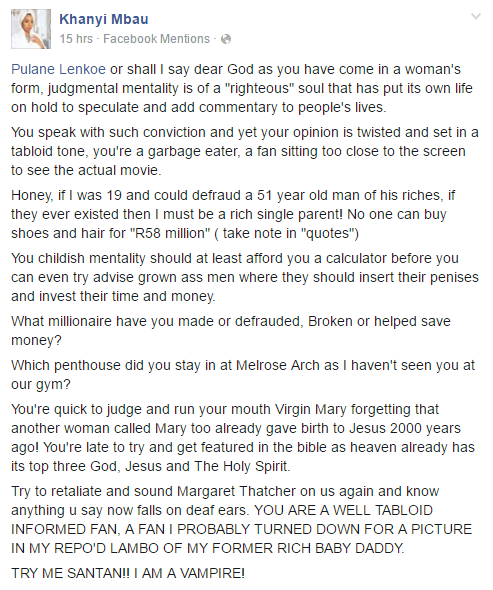 Sjoe!
Here's the post that upset Khanyi: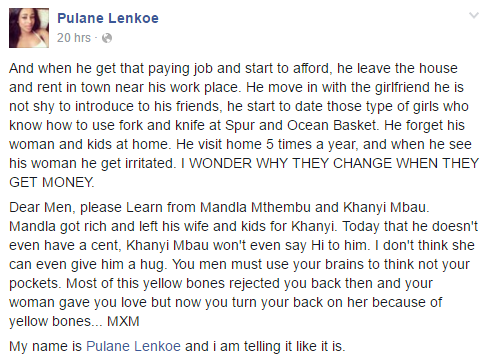 However, Pulane made it clear on Twitter that the account is fake. 


Hmmm... Will we see an apology soon? 
Image credit: Instagram