Idols SA winner, Clash of The Choirs music producer, and renowned gospel singer, Khaya Mthethwa, boasts quite an impressive CV.
Also known as the pastor's son, you might be mistaken for thinking that he was pressurised to follow in his father's footsteps.
On the contrary, Khaya Mthethwa says he was never pressurised by his parents to become a leader at the family church, it was actually his own personal decision. 
For those who are unaware, Khaya is the son of well-known Durban Reverend, Bhekithemba Mthethwa, of Oasis Church in Umlazi. 
"I will not say I am a pastor, I am just Khaya Mthethwa. My role has grown in terms of the leadership at the church. I know a lot of people will think it has to do with my upbringing, but for me, it was a personal decision because I know what God has done for me. There are a lot of pastor's children who do not even go to church. For me, my parents were like do what you like," Khaya said.  
In May, his first live gospel DVD will be available in stores, along with a new album.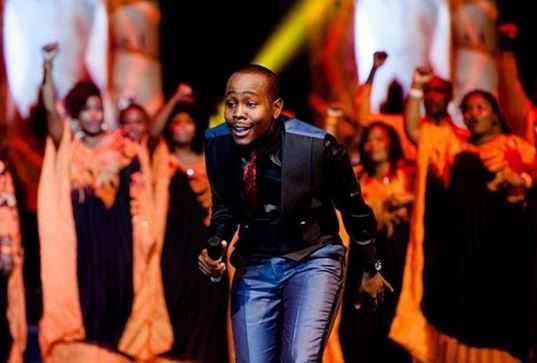 "The DVD is titled The Dawn, it's a double disc with more than 25 songs. You will find songs that I sang with Joyous Celebration, songs from my previous album The Uprising, and new songs as well. It's a great production, it took me about six months to put everything together, I want to raise the bar in music," Khaya continued.
He also assured his fans that he is not only focusing on gospel music, as he is still keen on other genres. 
"People are always asking me if I am doing gospel only, they need to understand that if I believe in a track, I do it. There's a house song I did with Black Coffee featuring DJ Merlon and Mondli. I also worked with Afrotainment and I am currently in the studio with Mobi Dickson," he said.
If you were wondering how Khaya reacts when he reads media reports about himself being engaged to Isibaya actress Jessica Nkosi, then you might be surprised to hear that all he does is pick up the phone, call Jessica, and have a good laugh.
"I am nowhere near being engaged, people always write lies. When I read such stories, we call each other and laugh at the reports, Jessica is a great friend of mine, why would I deny such a beautiful lady. The lies that are being written affects other people because marriage involves two families and it's disrespecting to read such lies" Khaya added. 
Image Credit: Facebook