We spoke to one of Mzansi's musical veterans, Magesh. The hip hop star is one of money who, along with his crew at TKZee, are directly responsible for the evolution of South African hip hop. We spoke to him about his recent come back as well as his plans for the future. 
Hi Magesh and welcome to ZAlebs, officially! How are you doing today? 
I'm fine thanks. Musically I can also say I'm growing gracefully with my music
2014 looks like it's been a strong year for you. A lot of the buzz in June was about your "come back". How would you say that's gone?
I loved that people received the single well and the direction I'm taking with my music. I've been experimenting with new sounds while also keeping my signature alive so that my fans don't lose the authenticity of my music.
Your track, The Hit Man got a lot of attention on the internet and we've heard it at clubs. Are you happy with the reception the track has gotten? 
Absolutely, it's a collective effort and it's doing well thanks to the hard work of my team
It's been almost sixteen years since the Shibobo single has been released. In light of the World Cup that took place almost a month ago, please take us through the day/s where you recorded that song? 
Benny recorded the song offshore and it was sent to us thereafter. What really made it magical was that he was now a new member of the squad too. It was a great privilege for us and we(my band members – Zwai & Kabelo) were excited.
How different was it when you stepped into studio this year? Did you keep the formula the same, or did you approach recording differently?
It was very different. It was my first time getting to play with different sounds outside of my comfort zone, but that's the art of music.
A lot of stars from your era seem to have faded away but others are doing okay. What's the secret to staying relevant? 
Keeping your ear on the ground and listening to what is doing well on the streets what the other children are doing to stay above the pack.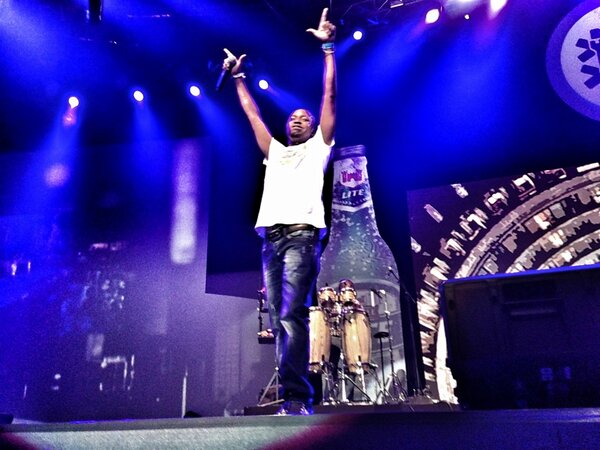 Was it difficult to come back? 
In terms of sound,  yes. Its always tough doing things that are out of the norm, but talent knows no boundaries.
How did it feel to be approached by youngsters like Khuli Chana, asking you to feature on his song? Did that make you feel old at all? 
Yes! Khuli is energetic and alive. It was refreshing to work with him, we've always wanted to tap dance to a song together. 
I guess he spotted the opportunity and we had fun with it. I must say, it's great, yet humbling to actually see the younger generation of artists recognising the input we've had in the music industry.The collaboration and especially the visuals demonstrate the evolution of sound.
What's your opinion on this whole hip hop/skhanda movement that is being pushed by local hip hop artists? Would you say its the new generation kwaito? Or is it a cop out of the real McCoy? 
It's interesting and I like the fusion of sound. They have elevated the status-quo of the local music scene 
What next moves can we expect Magesh to make this year?
I'm working on various projects but they are short term, my focus is my next album which is due this Summer…