Indie rock band The Plastics and Kfm on Friday morning realised the dream of a young girl called Kimberly Rose Asher, who passed away in 2011 after a year-long struggle with cancer.
A talented singer, dancer, and actress, Kimberly Rose wanted to be a famous pop star like Miley Cyrus and Ellie Goulding, but a cancer diagnoses at the end of 2010 put her dreams on hold. Until now.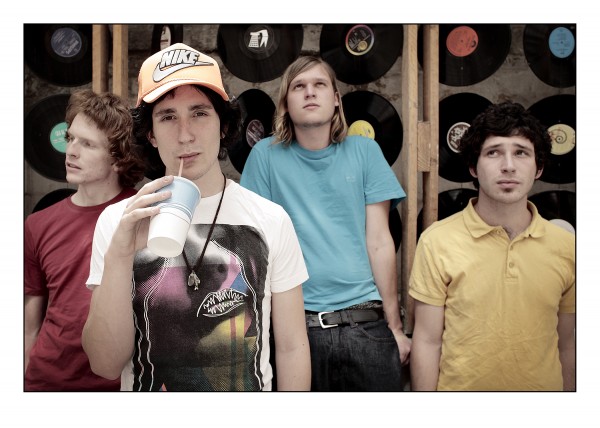 Written especially for her by The Plastics, 'Kim's Song' debuted on Ryan O'Connor's Kfm breakfast show on Friday after two years of hard work.
Kim finished off the recording of her song in the studio one day before heading off to South Korea to undergo a cutting-edge, revolutionary treatment for Osteosarcoma, a rare form of bone cancer.
Kim's family has created the Kimberly Rose Cancer Foundation, the website of which documents their difficult journey.
Says the website of this recording session, which would also be her last: "Not able to leave her wheelchair, she got helped into the studio and took her place alongside the microphone. She stood on her own two feet, all alone, and reached every single high note required to make this song the special, dramatic and amazing song it is today."
'Kim's Song' came into being after her brother, Justin, approached old school friend and Plastics drummer Sasha Righini about the possibility of his sister recording a song in their studio.
"I am relieved to finally have people listen to it," he said of the song's radio debut.
And of his beloved sibling, Justin said: "I am honoured to have her as my sister."
For contribute to the non-profit Kimberly Rose Cancer Foundation, visit www.kimbatya.co.za.
Wanna hear the song? Why don't you download it on iTunes?