So Kim Kardashian's apple bottom has made yet another public appearance, this time on Paper magazine. But seriously, what's with the whole hoopla about her behind again?
Didn't she show half of her buttocks on October's issue of British GQ Magazine just a few months ago?  
Don't get us wrong, her butt looks amazing in these pictures. Nelly must be kicking himself for not using her for his female Apple Bottom jean collection.
Still we ask, what's the big deal with Kim Kardashian's buttocks on this Paper magazine cover? It's not that we've never seen her assets before.
The only reason we're paying attention to this image is because Big Sean's ex-boo thang, Naya Rivera had some choice words for Kim about these nudes. Something we honestly didn't see coming.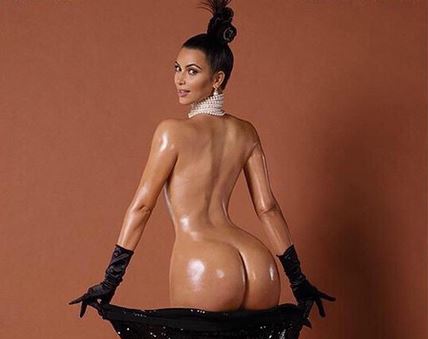 Apparently the Glee actress - commented on Kim's Paper magazine Instagram post, sighting her cover issue as inappropriate.
"I normally don't. But…you're someone's mother…" Naya commented on Kim's Instagram photo.
Ouch! But let's not kid ourselves Naya has a point. We can't help but wonder how Big Sean is going to explain why his ex-girlfriend has thrown some serious yet valid shade towards his mentor's (Kanye West) wife.
Someone else who was also not impressed with this craze over Kim's behind is comedian Lil Duval who posted this tweet about the butt saga;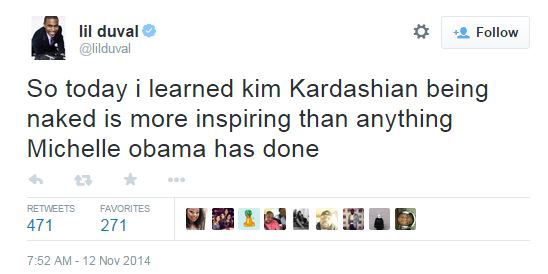 Credit image: Instagram/KimKardashian