Speaking to Daily Sun, 3Sum band member, Koyo Bala, has shared that he will remain defiant against all odds - especially where his health is concerned.
Two years ago, the entertainer revealed that he was diagnosed with rectal cancer, which he managed to overcome. However, the singer has been diagnosed with another form of cancer which has spread to his bladder.
According to the publication, Koyo has been diagnosed with colorectal cancer that develops in the lower part of the bowels and rectum.
"I was told I must take six months off my schedule to get better.  It is going to be a difficult few months, but I know I can beat this cancer."
Koyo has since moved back home, so he can be close to his loved ones. Daily Sun also revealed that Koyo is currently undergoing treatment at the Groote Schuur Hospital in Cape Town.
Koyo has been forced to also put his autobiography on the backburner until he recovers.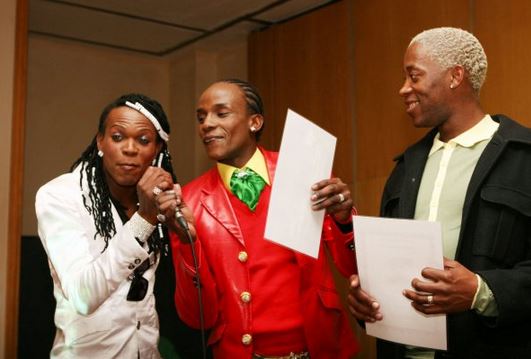 In 2010, the band lost their group member Jeff Moyo (middle) after he suffered from a ruptured gastric ulcer at the Rustenberg Provincial Hospital.