Kwesta has made it clear that he doesn't do drugs. 
The rapper has had to explain himself following his interview on Metro FM with Pearl Thusi and Phat Joe on Saturday morning. 
In a short Twitter clip of the interview, the rapper is looking and sounding very tired, which has some people believing that he was high on something. 
We must say, he really does seem a bit off. Too much Ngud', maybe? 
LOL Kwesta was so LIT during his interview with Metro FM this morning! pic.twitter.com/h5s1D0dbUy

— Zkhiphani.com (@Zkhiphani) April 23, 2016
However, the Ngud' hitmaker has shared his side of the story. He told Daily Sun: "I do not do drugs and neither does anyone in my crew. I do not like people who spread lies." 
He explained that he was performing in Sandton until the early hours of the morning, before shooting off for the interview. "My performance was at 4am and my interview with Metro FM was at 7am. You can just imagine. I had not slept." 
Kwesta, who has one of the biggest hip hop songs in the country currently, has admitted that leaving Buttabing Entertainment owned by Slikour and Shugga Smaxx taught him how to be a responsible artist.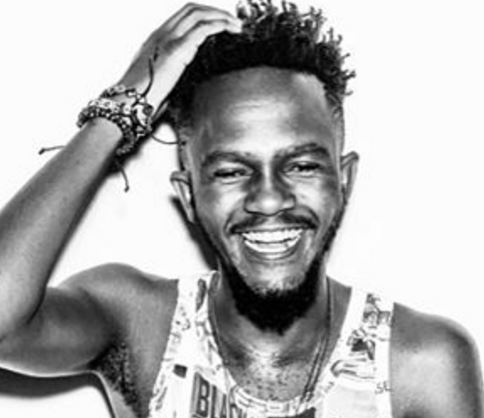 During an interview on Metro FM's Morning Fixx, the rapper explained that leaving the stable made him learn a lot about himself.
"Leaving the stable helped me a lot, it helped me become more accountable so when things don't go right, I know it's all on me. It helped me learn a whole lot more, it was like a kid leaving his home."
Kwesta, who has a track with both Cassper Nyovest and AKA, explained he's cool with both artists and that there's no malice between him and them.
"I'm cool with AKA, we've been cool and I don't have problems at all. We've always wanted to be on a song together you know," he added.
"I'm cool with Cassper, I've always wanted him on a song, even if it happened the other way around. They've always been people I wanted to work with, whether they were fighting or not I would've still made Ngud' with Cassper, I would've still made Day One with AKA either way.
"I didn't base my decision on what they were going through together."
Kwesta also admitted that he didn't hide the fact that he was working with both of the rappers and made them listen to his album.
Image credit: Instagram