Lerato Kganyago is not here for insults and she couldn't care less where they are coming from, or what they're about. The TV personality, who received negative comments about her 2015 Metro FM Music Awards outfit, has taken to Instagram to address the haters. Most of the hate she got  came from Twitter users.
One user wrote: Lerato Kganyago's outfit is a joke! She looks like a space cadet and she's had enough of earth and going back to her peeps. #MMA14." Another one said about The Link host's jumpsuit: Lerato Kganyago nkare she is about to take off.....nkare o fofa LMFAO."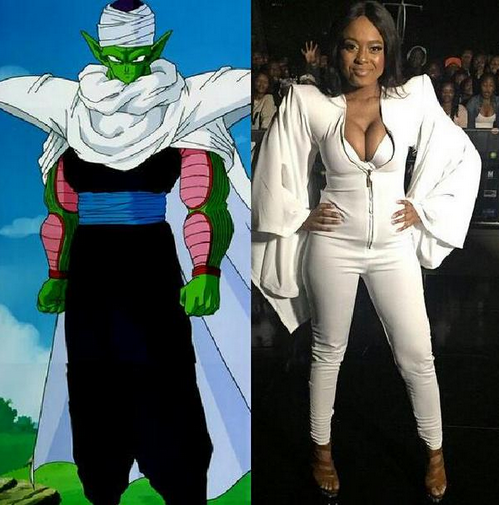 But you know what? All of the hatred, all of the criticism and all of the the generally negative commentary hasn't hurt Lerato at all. She wrote on Instagram this morning: "That "We Love You Lerato" from the crowd is all I care about, that's what gives me fire! Like I ALWAYS say, I wake up in the morning to inspire people to be themselves, not to be chosen as the best dressed! I run my own race! Why fit in, when you were born to stand out?!!"
She added that a woman who is happy and content is not shaken by any sort of negativity. "So before you insult me about what I wore, check what I've been through in this industry, You CAN'T hurt me! ! Had a blast at the MMA14 with Mr Wilson B Nkosi! Legend!! - Love Piccolo (YourShero) #1980'sAlexisCarringtonShoulders. #IfYouDontKnowAlexis."
We think she handled the situation gracefully, especially on Twitter. Instead of being angry and nasty,  the star laughed things off and wrote: "Why be predictable and wear boring clothes!!!"
And, there were quite a few people who thought her outfit was on point. Some commended her for taking risks on the red carpet. One fan even wrote: "Lerato Kganyago never dissapoints tlhe always ahead in the style stakes #MMA14 #LeratoKganyagoForpresident @leratokganyago."