TV presenter and brand ambassador of Always Platinum, Lerato Kganyago has been the talk of the town this past weekend as the presenter has claimed to being assaulted by club owner Alessio on Saturday night at his club. 
An infuriated Lerato took to her personal Twitter account to express her disgust and disappointment at how she was treated on the night.   What had Lerato even more enraged was the amount of people defending Alessio, the Sway club manager. Those defending the manager included certain influential people in the local entertainment circuit and the public itself.


According to reports Lerato had been enjoying a simple night out at Sway Sandton where she ordered a bottle of champagne to enjoy.  An altercation between her and a woman who is rumoured to be Allessio's wife ensued which then lead to Lerato being assaulted by Allessio. Lerato had claimed that her [previously purchased] bottle of champagne was spilt by the owner who then boastfully made a remark about buying Lerato's entire family and buying more bottles of champagne for her if he wanted to.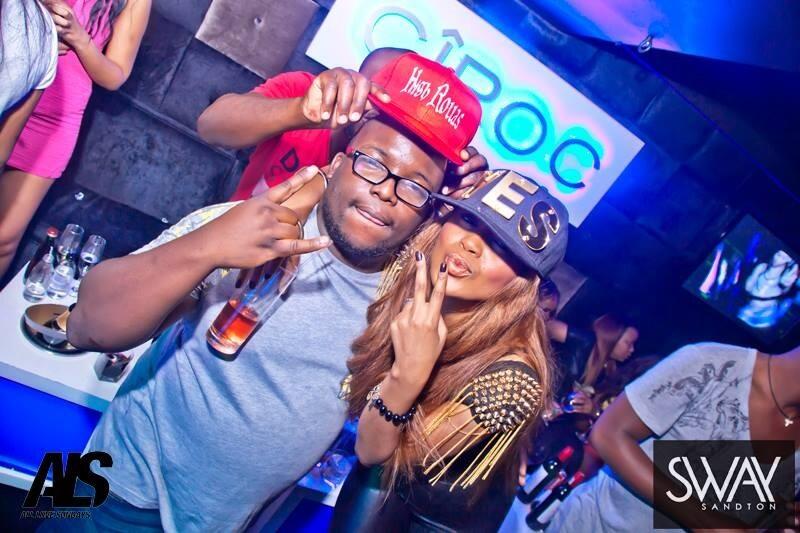 Allessio was mostly silent during Lerato's Twitter tirade, but later on he Tweeted an indifferent message about him being highlighted as today's public enemy number one.
It wasn't the best of weekend's for our South African female celebrities as yet another celebrity was attacked during her visit in Botswana.  Former Generations actress Rose Motene received a couple of blows to her face and nose whilst at an Absolut Vodka Party held in at a high-class hotel in Botswana.  Motene told reporters that an unkown stranger came up to her and began to randomly throw punches at her. One punch landed on her nose which lead to a gush of blood spewing out, after seeing her blood everywhere Motene quickly rushed to Bokamoso hospital where she was treated for her wounds.
Later on it was confirmed that the man who had attacked her goes by the name of Bissau Goabakwa, who is apperantly well connected in Botswana.
This has been an off-putting attack against both ladies especially considering that this month is the awareness of the 16 days of activism against women and children.  ZAlebs sincerely hopes both ladies are able to resolve the unfortunate act of events that has fallen upon them.