As a recognisable face on Top Billing, Lorna is taking her career to new heights. We're seeing the presenter and ballerina shoot for success in many genres and as she continues to shape the entertainment scene in her own way.
Lorna has recently added "Celebrity Masterchef South Africa Finalist" to her ever-growing list of achievements . Speaking to ZAlebs Lorna expressed excitement on this new foodie adventure she's embarked on;
"I am so incredibly excited to be a part of the Celebrity Masterchef family, and hope to impress not only the judges, but myself! I love cooking, I love experimenting with foods and flavours, but doing that in front of judges and against time, is going to be a whole new challenge for me. One that I am ready to accept and face," Lorna said.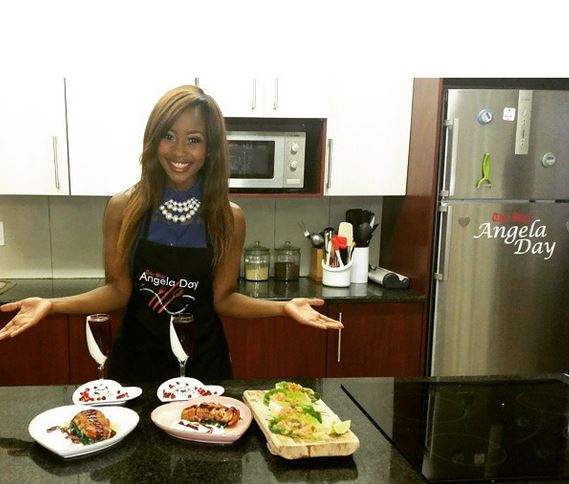 Looking at her Instagram account, it's easy to tell that Lorna is a beast in the kitchen, so I asked her what she plans on cooking tonight;
"Well, I'm going out tonight but if I had to cook something up real quick I'd make some salmon ceviche' you know, something light and healthy and something that's not too much of a headache to prepare.
Sounding like the very strict health freak I couldn't help but wonder if Lorna ever has those cheat days where she indulges on everything that we're all actually not supposed to be indulging in.
"I cheat all the time! I'm the biggest cheat when it comes to food because I generally enjoy rich, good food. I love a good burger,  delicious pasta dishes are my weakness and I absolutely live for pizza so yeah I'm a bad cheater but I do not have a sweet tooth."
For a while Lorna's brand has been associated with beauty and glamour however, with a new career in the food industry looming, I asked if Lorna had planned for her brand to become so diversified.
"I think I've found that food has become glamorous in itself, its no longer about the wife being in the kitchen and hence why people have come to love food even more. It's not only about eating, but about the experience too - that's why we start to see more people going to food and wine festivals and so forth. Food is a part of our lives but it surely has been made to become a lot more glamorous and experimental. So the food venture I'm embarking on is definitely a part of who I am, it's all part of my brand which I'm really blessed to be doing."
Lorna is also holding an event in March called "Cooking with Lorna" I asked the Top Billing presenter, what was the inspiration behind creating this event, besides the common thread being food.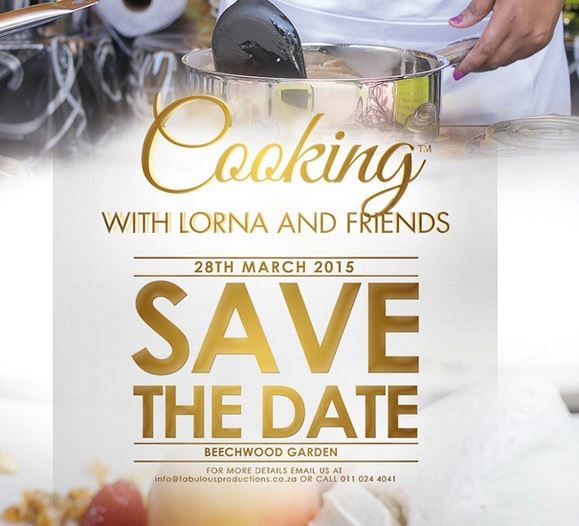 "Cooking with Lorna and friends was an idea that my team and I came up with, purely because of our passion for food. I go to a lot of cooking lessons and what I've realised is that cooking lessons can get so boring and so we thought, why not make a fun, interactive cooking event where people can come and actually cook and get to interact with the best chefs in the country? Like this year, we have many renowned South African chefs who will either teach you how to prepare a dish and introduce you to different kinds of foods and culture. What better way to do all of that than whilst sipping on champagne, how fabulous?"
How fabulous indeed! You can catch Celebrity Masterchef SA on DStv Channel 101 every Sunday at 18:00pm
Would you love to taste Lorna's cooking? I know I would!