Last week, Rolling with Headliners premiered on e.tv and zoomed in on the popular group Micasa. This week the hit reality series continues with its second episode, Rolling with Lundi, which airs on Sunday, 14 June at 6:30PM.
Although Gospel singer, Lundi has sold 3.7 million gospel albums, his personal life has overshadowed his success. He's been labelled an "addict", "broke" and an "alcoholic" in the past, and he has always been known as the bad boy of Gospel. For years, he has sought to shed this perception but, unfortunately, all his attempts have seemed to yield to no results.
But on Sunday night (14 June) viewers will get to see Lundi like they've never seen him before on the second episode of e.tv's Rolling With…Lundi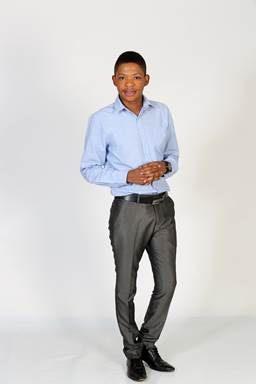 On the episode, Lundi will showcase the people that have helped him on his road to recovery – Anele, his close friend and manager, friend and gospel singer, Deborah Fraser and mentor, Daphne.  Lundi is also set to talk about his plans to launch a DVD with new and established artists, such as Sechaba, Malibongwe Gwabe, and the Jaziel brothers.
An emotional Lundi will also talk openly about his challenges and his quest to rise above it all.
"I used to drink for years. I would just change drinking spots until the media eventually caught onto my bad habit. I now attend Alcoholic Anonymous meetings to make me stronger and I stay informed to avoid a relapse. It has always been my mother's prayer, that before she dies, I would already have been off the bottle. I buried her, but I did not give her, her final wish," said Lundi.
Make sure you check out Rolling With…Lundi this Sunday, 14 June at 6:30pm on e.tv