On Saturday she had Umhlonyana, a Zulu tradition where a girl is being thanked by her parents for good behaviour and giving her the honour of now finally entering womanhood.
Minnie hasn't been going out for almost a week, she stayed indoors with the other girls, singing and being taught about being a grown woman.
" I have been in this room since Monday and I have been wearing the same clothes as well but I am allowed to bath. After the ceremony has been completed I will come out as a new woman This is a ceremony to recognise that I have grown up," said Minnie.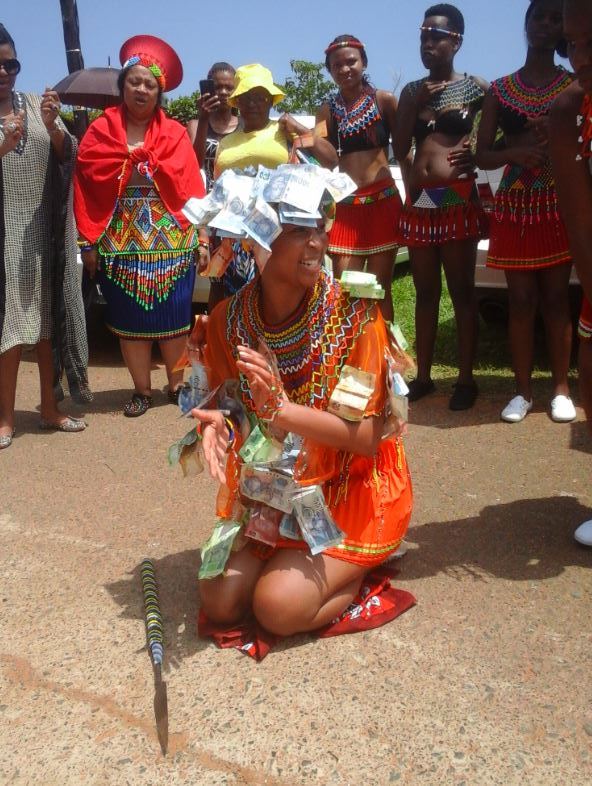 On Saturday morning, Minnie and the girls were taken to a nearby river for a cleansing ceremony.It is no secret that the TV star has always expressed her pride in being a Zulu girl, remember how she would always start her links with "Hi this is Minnie Dlamini, intombi yom'Zulu." 
After the cleansing was done they all headed back to her home in Durban North where she joined in on a traditional dance during her uMhlonyana whilst the guests attached money on her head which is part of the tradition.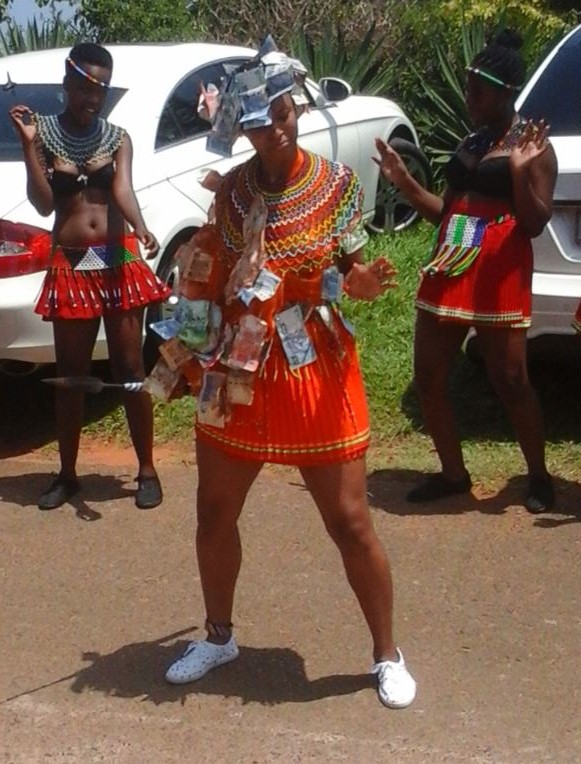 Her mother could not contain her excitement and said she was proud of her one and only daughter.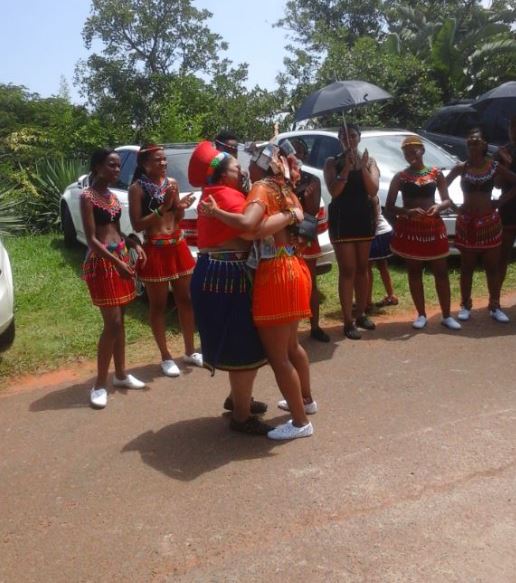 The two ladies even broke into a dance together.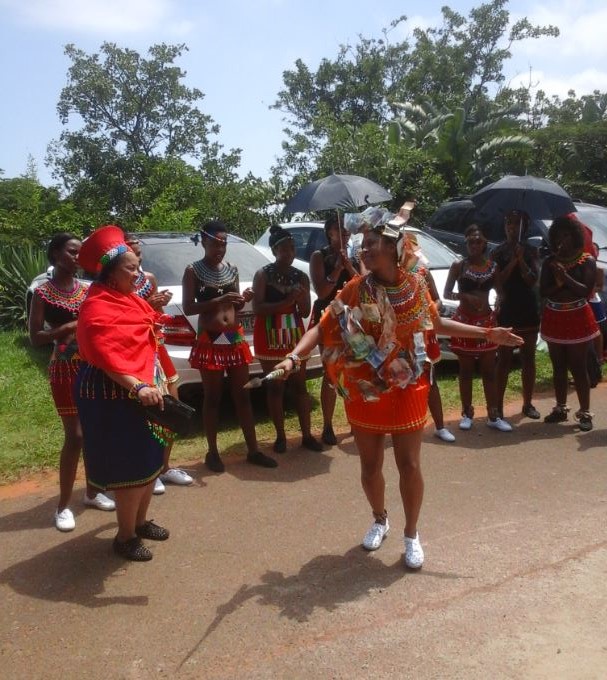 Guests included business woman, Basetsana Khumalo, Home Affairs Minister Malusi Gigaba with his wife Nomachule, Zoleka Mandela, UKhozi FM host Dudu Khoza, Russian based soccer player Siyanda Xulu and DJ Sox.
After the ceremony was completed we were served a traditional meal and thanks to Mr Dlamini who ensured the guests were well fed.
Now we know where Minnie gets her bubbly personality from, she gets it from her daddy.
All images by Sphelele Buthelezi